The kitchen is the heart of the home, but what's the heart of the kitchen? It could be the cabinetry, the backsplash, or even the light fixtures that truly give your kitchen soul, but all of these would be nothing without the kitchen countertop. The right kitchen countertop is the focal point of a kitchen. Not only does it make a statement in your kitchen, but it's also the surface with which you bring people together by creating memorable meals. 
Choosing the right kitchen countertop can be tough. Out of everything, it is likely to be the most expensive aspect of your new kitchen, but it is also the most expressive. The countertop you pick says a lot about your style and can set the tone for the rest of your kitchen. Let's go over some workspace surface ideas and notable things to keep in mind.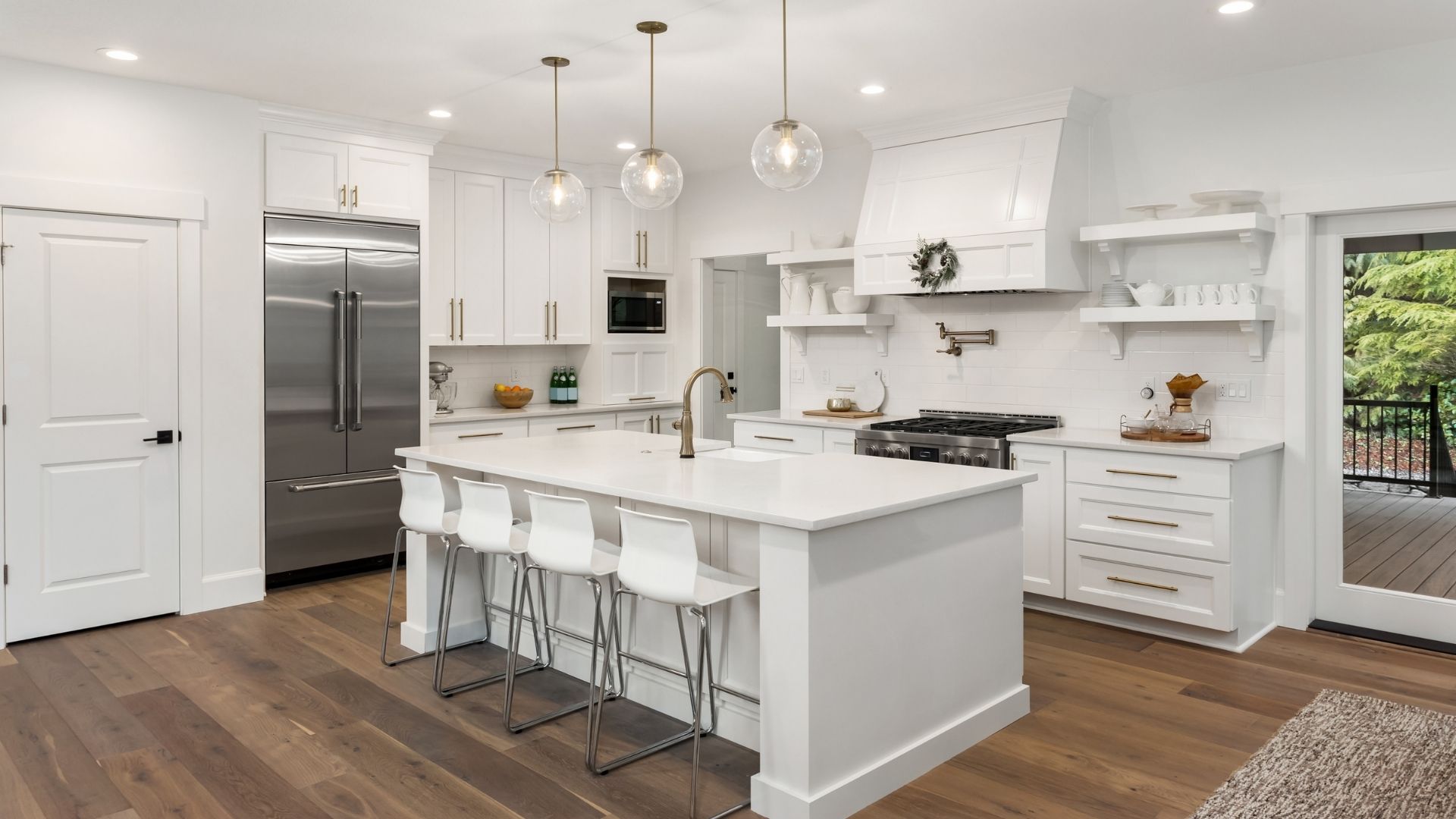 Granite
Reigning for years as probably the most popular kitchen countertop surface, granite comes in all sorts of colors. Whether your kitchen has warm or cool tones, there is a granite material out there for you. Granite is a conductive option that is scratch-resistant and has little to no maintenance involved. Where the cost begins to add up is when you choose how thick of a cut you want. Industry standards typically put the thickness of your granite countertop at 1 ¼ inch, but if you want to save money, anything less than this will lower the cost. 
Quartz 
If granite is the most popular material for countertops, then quartz is the second-best choice. Longer lasting and more durable than granite, quartz is a great choice and is not as expensive as granite. Unlike granite, quartz tends to remain on the cooler spectrum in the color range. It works very well with lighter-colored cabinetry, so if you're planning on a white kitchen, quartz would be a perfect choice. 
Butcherblock 
While butcherblock may not be as popular as granite or quartz, butcherblock countertops offer a unique feature: aesthetic appeal. By installing butcherblock countertops, you no longer need to worry about pulling out your cutting board to chop and slice. To keep your butcherblock in the best condition, sanding the surface can eliminate scratches, and bleach will disinfect the surface area for continued use. Applying a food-safe oil will keep your butcherblock gleaming.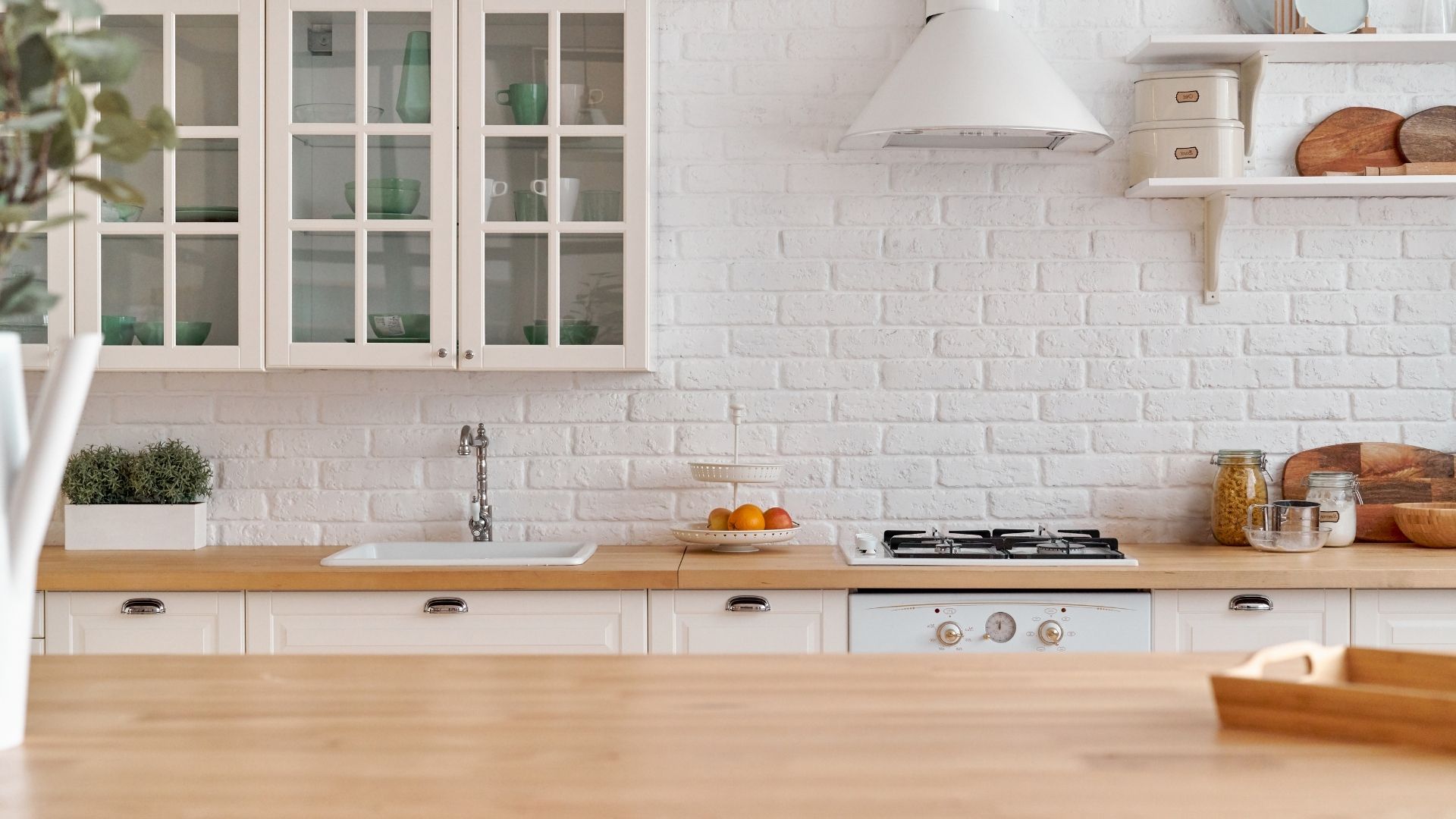 Marble
Marble is a natural and luxurious material. Commonly used in sculptures, it's no wonder this material is a favorite for homeowners in their new kitchens. Marble varies in pattern with the streaks that run through it, but the cool color remains the same throughout. As far as durability is concerned, however, marble is less durable than other countertop choices. It is susceptible to staining and will require maintenance, such as using sealant about every 6 months to a year. The price is high, but the beauty of this countertop option is worth it. 
Countertop Edging
Once you've picked the right kitchen countertop for you, you may choose to have custom edging to give it a unique flare. While this does add to the cost, it is an essential step in giving your countertop a finished look. Edging styles consist of radius, bevel, bullnose, cove, ogee, and many more. 
Let's Design Your Dream Kitchen 
EcoStar Remodeling & Construction can help you choose the right kitchen countertop for your new kitchen with our amazing kitchen remodeling services. Our experts are trained and well-experienced in determining which design would suit the kitchen's specific type and size. Get in touch with us today at 1-800-764-7130 to book a consultation with us for the most reliable kitchen remodeling services in Los Angeles.