Are you unhappy with the appearance and layout of your home's interior design?
You might be so bothered by your interior that cosmetic changes aren't going to cut it.
When a fresh coat of paint and new decorations aren't enough to fix how you feel about your home, then you need to take drastic measures.
Whole house remodeling involves tearing apart 50% or more of your home and completely redoing it. You get a brand-new layout, different materials, and anything else you want!
Our team at EcoStar Remodeling can help you with a whole house remodeling project.
About Us
EcoStar Remodeling has been around since 2010, but our contractors and designers have more than 50 years of combined experience. When you work with our team, you get access to leading industry experts that have many projects under their belts.
You can trust us to get the job right every time, thanks to our extensive experience and knowledge. We are fully licensed and insured, so there should be no doubts about our qualifications.
Not only do we outshine other contractors based on knowledge and experience, but we also offer superior customer service. You'll find our contractors pleasant to work with, and our team members are always willing to answer questions and address concerns.
That's why we create clear channels of communication, ensuring that you always have access to us throughout your project.
Our Home Remodeling Services
The team at EcoStar offers the best whole house remodeling services in Los Angeles and surrounding areas. We start your project by consulting with you to get an understanding of your vision. Then, we create a design based on the information you've provided.
We do not move forward with the plans until you approve our design. Once we have drawn up the plans to your satisfaction, we begin the demolition and construction process.
As we mentioned, you will be able to ask us questions throughout the process and always be kept in the loop as your project progresses.
Why Bother With Whole House Remodeling?
whole house remodeling comes with many benefits. For instance, whole house remodeling will increase your property's value once you go to sell. Home improvement projects are a great way to make your home more attractive to future buyers.
But most importantly, whole house remodeling will improve your everyday life. If you're not happy with your home's current design, then you're not living life to the fullest.
After all, you spend the majority of your time at home. If you're not comfortable and happy there, where will you be?
whole house remodeling gives you the chance to reclaim your comfort and improve your lifestyle.
Think about. Is your kitchen's current layout so impractical you can't get through cooking a meal without banging into the edge of a cabinet or hitting your head on the oven hood?
Or perhaps you need your closet-sized bathroom expanded because you dream of being able to move around comfortably as you go throughout your cleanliness routine.
A whole house remodeling project can make your life so much easier by removing daily annoyances such as poor layouts.
Get Started With Your Whole House Remodeling Project Started Today!
Are you ready to feel happier in your home? The team at EcoStar Remodeling is ready to help you achieve your goals. Rely on us for quality contracting services in Los Angeles and surrounding areas. Contact us today to get your whole house remodeling project started! We guarantee you will be satisfied with our services.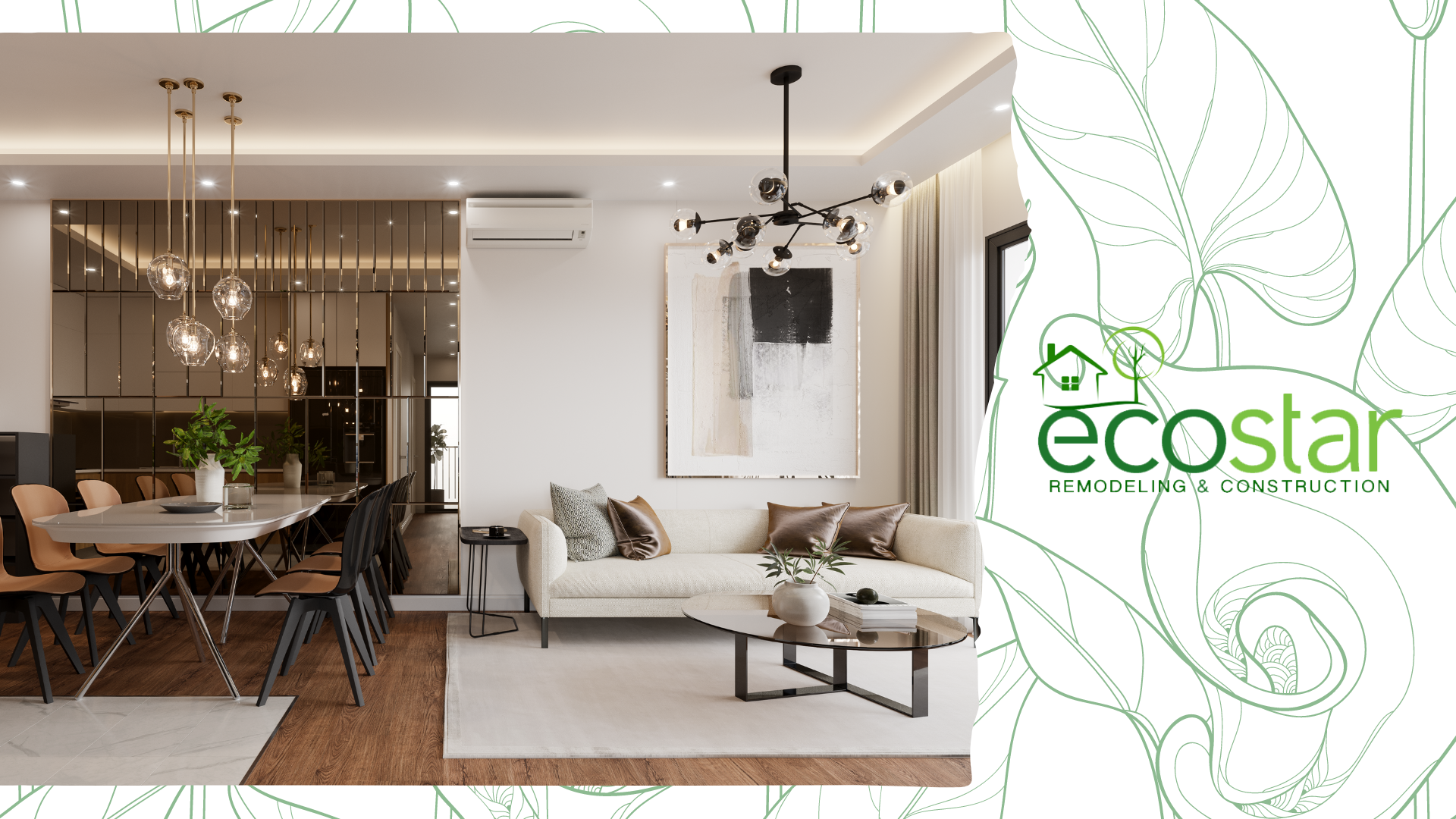 Do You Offer Free Quotes?
Yes, we do. We are happy to give you a free quote for your project. You can expect a response within 48 hours!
Will You Help Me Attain Permits For My Whole Home Remodeling Project?
We will absolutely help you attain permits for your project. You can rely on us to work with the local government to ensure we have the green light to move forward with our plans.
How Much Does Whole Home Remodeling Cost?
Unfortunately, we can't give you a specific number without knowing more about your project. Every whole home remodeling project varies in price depending on factors such as the materials you choose, how extensive your project is, the size of your home, and many other factors.