Tired of roofing contractors who don't do the job properly the first time around? EcoStar Remodeling & Construction is here to address all your worries with our best-in-class service. We have a track record of delivering results and can deal with even the most challenging situations.
What We Do
As expert roofing contractors, we offer all the roofing services you require. Your roof constantly experiences extreme climatic conditions that cause it to wear out faster than other materials on your home. So, our team offers the following Roofing services to combat that deterioration. 
Inspections
To ensure that everything is in order, you should call us to inspect your roof at least once a year alongside two self-inspections. Roof inspections are mandatory for your insurance company to cover you for damages.
We inspect your roof from the outside and the ceiling inside the house to check for any signs of damage. While professional inspections are a must, you should also conduct frequent visual inspections to assess any signs of damage or wear.
It is a good idea to contact us to inspect your roof after a storm or an impact occurs. While you might not be able to see the damage, expert roofing contractors can. Often the damage isn't visible on the surface but compromises the internal structure, increasing the chances of failure.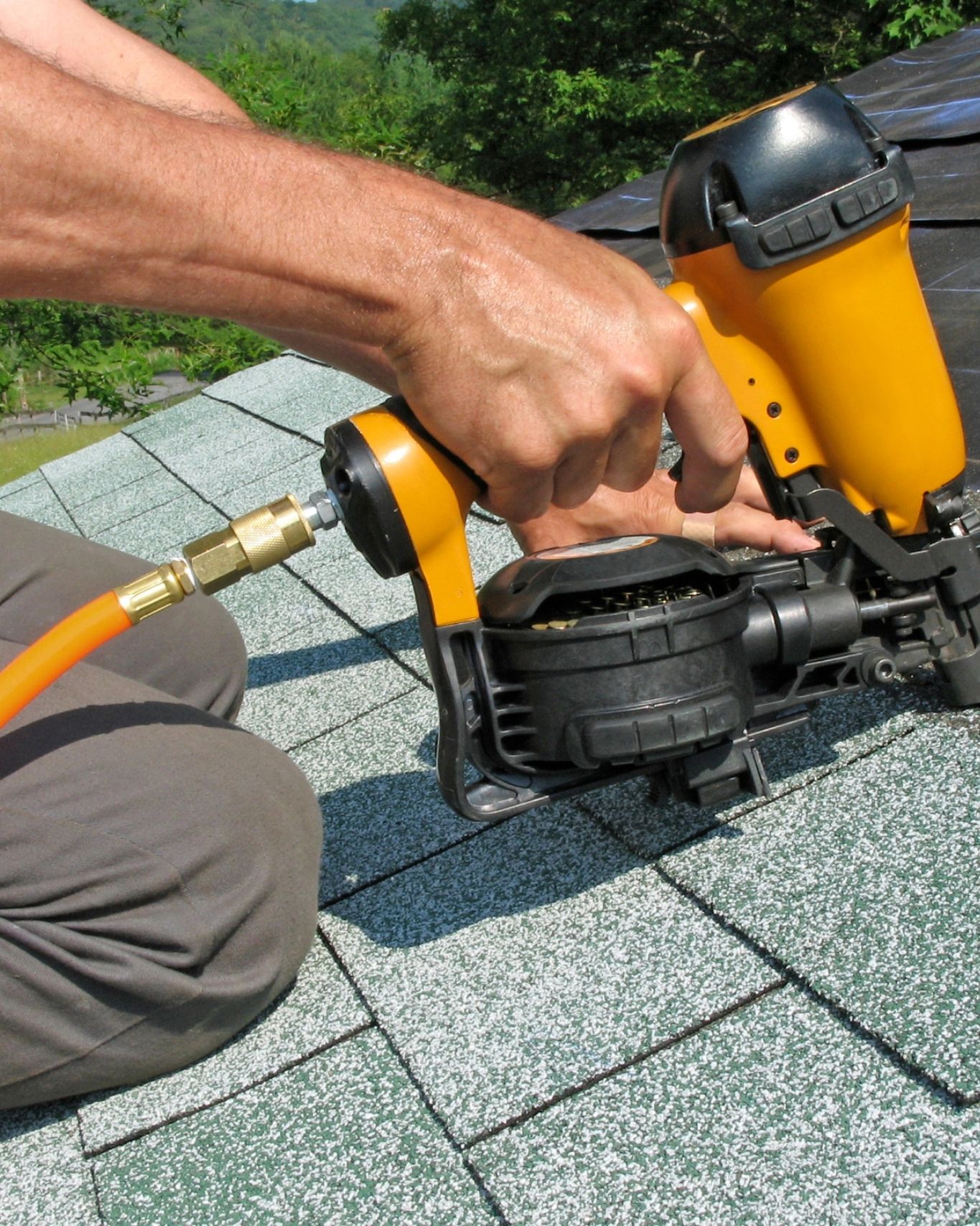 Repairs
Address roofing repairs the moment you notice them. As roofing contractors, we do not recommend delaying repairs unless you absolutely must.
Roof damage worsens with time and can affect the structural integrity of the rest of your home. Delaying roof repairs often leads to high costs in the future due to the damage spreading or becoming extensive enough to warrant replacements.
Being prompt with repairs will help prolong your roof's life and also protect your property from damage. Additionally, you don't get an insurance payout for damage to a neglected roof.
Here are some cases in which most insurance policies pay for damages, granted that you maintain your roof:
storms
strong winds
fire
impact damage
vandalism by a third party
Every policy varies, so please check with your insurance provider to get the exact details that apply to you.
Installation
You should always hire a professional roofing contractor for roof replacement or installation. Our team has the knowledge and experience needed to install a roof correctly and ensure it follows the manufacture's guidelines.
When it comes to installing roofs, our experienced contractors can replace and install any type you may have. Asphalt shingles, metal, and clay tiles are the most common. We can install or replace these types of roofs along with many others. 
We use the leading manufacturers to benefit you because you'll receive a long-lasting product with a dependable and valid warranty. Installing a roof on your own or having a friend do it voids the warranty because of the lack of training from the manufacture. Our team doesn't have this problem, and we will be sure to pass on the warranty to your roof.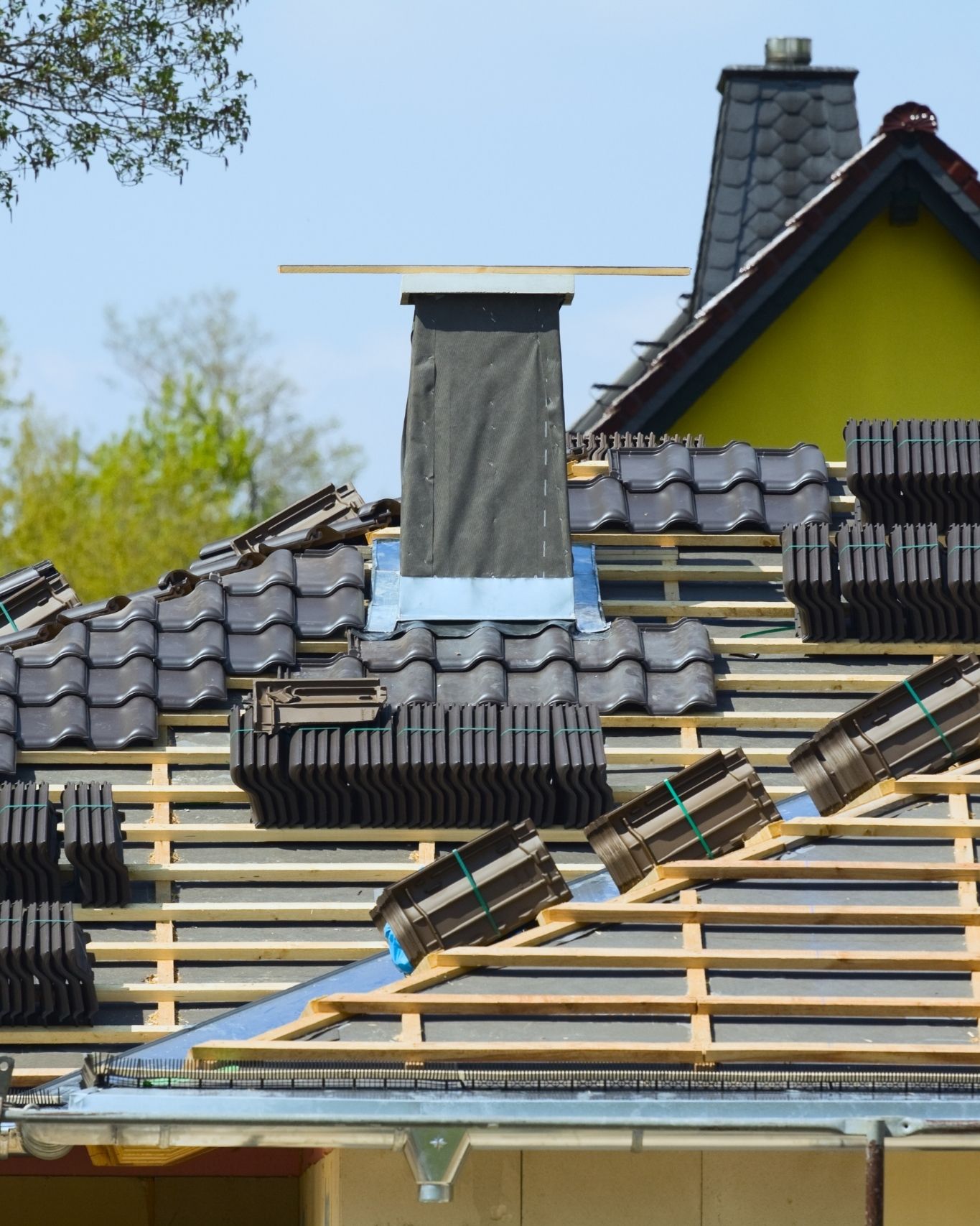 Why Invest in a Premium Roofing Contractor?
It might seem like a poor financial decision to invest in a premium roofer; however, the results of opting for budget options are significantly worse. A budget roofer is less likely to have a license and insurance, which means you are liable for everything that happens on your property.
Considering that most intermittent roof leaks result from improper roof installation, a premium roofer is the best option for you. Additionally, insurance will stop covering you if you contract the project to an inexperienced contractor.
We pride ourselves on working fast and delivering results. You don't have to worry about unnecessary delays in the project or shoddy work when you work with us.
How Much Does Roofing Services Cost?
The price of your roofing services project will depend on a few different factors. Once our team is able to learn more about your project and the type of roof you have or want, we can determine an accurate estimate for you.
Below, you can find all the aspects of your project that may impact the price:
type of roofing materials
specific work being done
size of your home
complexity of the roof
budget
The price difference between a repair and a replacement is significant. However, it is important you know which service is best suited for your specific roof. That is why our team would love to inspect your roof before moving forward with the project. This will give us a better idea of what your roof actually needs, and we may even save you money. 
Looking for the Best Roofing Contractor?
At EcoStar Remodeling & Construction, we strive to deliver excellence and exceed your expectations. When you choose us, there are no compromises on quality or safety.
If you're looking for a quality and dependable roofing contractor, call us at (800) 764 -7130 or send us an email. We'll deliver a final product that not only makes your home look beautiful but also keeps it protected. 
Is EcoStar Remodeling & Builders licensed and insured?
Yes, EcoStar is a licensed and insured contractor. Our license number is 1034806. We carry liability, disability, and worker's compensation insurance with total coverage of $5 million.
How long does it take to get an estimate?
Typically, we can get you an accurate estimate within 48 hours of your inquiry. However, some factors may speed up or slow the process, such as the time of year, contact method, and the number of details you provide.
How long does the estimate last?
The price attached to your estimate is typically good for 30 days. When the market is volatile, that time frame will change. We will inform you on how long your estimate is good for when we provide it.
Can I see the design of my project before construction?
Yes! In fact, we never start construction until you approve of the design. Our designers and project managers will speak to you about what you want in your home and develop 2D and 3D models for you to view before construction begins. These models can be changed if you request.
Does EcoStar Remodeling & Construction obtain permits?
Yes, we apply for all the permits your home improvement project requires well before construction.
Does EcoStar Remodeling & Construction offer warranties?
Yes! We are happy to offer a 2-year workmanship warranty. We also pass along any warranties manufacturers offer on their products, such as flooring, roofing, countertops, etc. Since we use so many different product manufacturers, ask us what types of warranties are available for your specific project.