Your home may have started off the perfect size. Three bedrooms, two bathrooms, and a finished basement felt like more space than you really needed when you first purchased it. Then along came your first two children. Your children started begging for pets, and now you have two cats and two dogs to share space with as well.
And before you know it, a third baby is on the way. What was that about having more space than you needed? If you're starting to outgrow your home, you might be tempted to start looking for a new one. However, there is another solution: home additions! Home additions are a great way to expand your living space.
Our team at EcoStar Remodeling in Los Angeles is ready to transform your home and get you back the breathing room you deserve.
About EcoStar Remodeling
EcoStar Remodeling was founded in 2010 by Robert Brown, a leading industry expert in home remodeling. It has always been the company's goal to be the best of the best. After 12 years, our team is confident that we have reached that goal, and we only continue to get better with every project.
We understand that our customers have high standards, and we seek to not only meet but exceed them. You can count on quality when you choose EcoStar for your projects!
But these days, how do you know who you can trust? There are plenty of scammers or unqualified contractors out there advertising themselves as professionals. We understand that you need to feel comfortable before you let someone work on the home you've invested so much into.
Rest assured, the team at EcoStar Remodeling is fully licensed and insured. We are more than qualified to complete home additions and many other projects for Los Angeles residents!
The Benefits of Home Additions
Now that you've gotten to know us, you're probably looking for more information about home additions. We've got you covered. First, let's start with the benefits of home additions:
1. Home Additions Cost Less Than Purchasing a New Home
 Homes are one of the most expensive items you can purchase. They can cost anywhere between $250,000–-100,000,000. The more space needs you have, the more you will pay for a home.
A five-bedroom residence will obviously cost more than a two-bedroom home. Thus, if you are on a budget, purchasing a new home may not be a good idea.
Home additions, on the other hand, are cheaper than purchasing a new home. The costs usually range between $20,835 to $72,552. On average, homeowners pay about $46,498 for their projects.
2. Home Additions Require A Lower Commitment Than Purchasing a Home
Most buyers can't afford to purchase a home outright. The most they can do is sink their savings into a down payment to lower the costs of their monthly mortgage. Mortgages usually last 30 years.
That means you are locked into a huge, long-term commitment when you purchase a home. You'll have to keep paying a significant amount of money to the bank every month over an extended period of time.
But home additions are cheaper, meaning that you don't have to be locked into any long-term commitments. Even if you choose to work with a financing company to help fund your project, you won't have to go into debt for three decades.
In case of unforeseen costs due to property damage or any mishap, our remodeling company is fully insured and will cover the costs of damages. With our kitchen remodeling services, you can expect the process to be as stress-free and trustworthy as possible.
3. Home Additions Increase Home Value
Are you planning to stay in your home forever?
Chances are, you're going to move on from your property eventually.
That means you'll want to make a profit from your home when you go to sell it. Home additions are an excellent way to increase your property's value.
Most improvement projects such as remodeling and expansion make your home more valuable and attractive to buyers.
You'll likely see a high return on investment (ROI) when you choose a home addition.
Are There Any Drawbacks of Home Additions?
Everything comes with its pros and cons. The main drawback of getting a home addition is going through the construction process, and this can cause some discomfort for you and your family.
You'll hear loud noises all day as we build your new addition, and you'll have to share your space for the majority of the day with contractors that you barely know. Additionally, you may notice some dust and debris that keeps reappearing as the work goes on.
But please know the team at EcoStar is careful to clean up after ourselves, and these discomforts are only short-term.
Are Home Additions Worth It?
Absolutely! While going through the construction process isn't fun, the benefits far outweigh the negatives. We suggest going through with a home addition if you are interested. You'll love the increased space you get when all is said and done.
Learn More About Home Additions Today!
Our team is ready to answer your questions and help you through the home improvement process. You can trust us to walk alongside you every step of the way, from design to construction. Contact our team today to learn more and get a free quote for your project!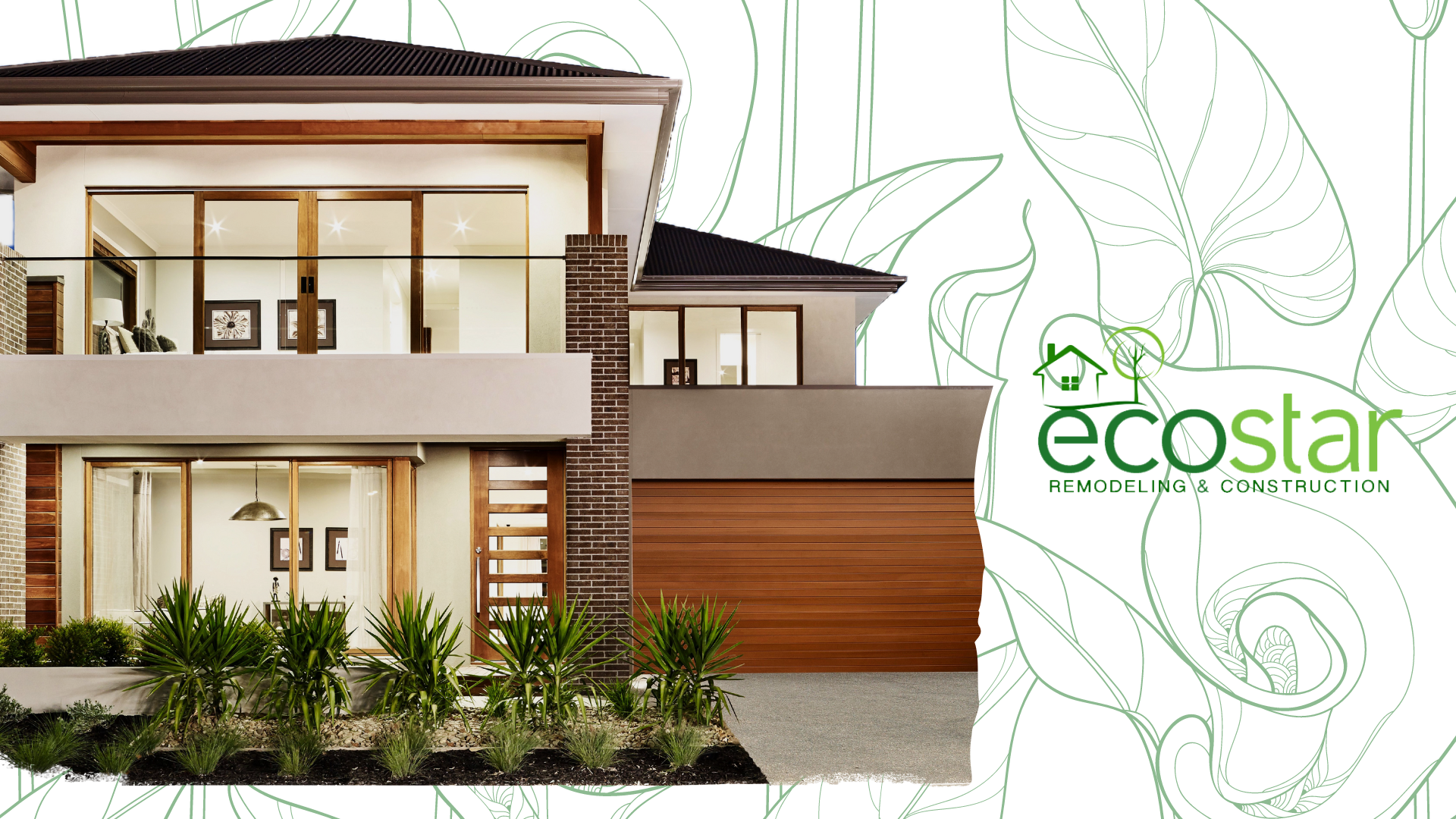 Do You Need Permits For Home Additions?
Yes, you need permits for all major home remodeling projects. You don't have to worry about attaining those permits yourself, though. We can help you get the proper permits for your home addition.
How Long Does a Home Addition Project Take?
A home addition project can take anywhere between 2–7 months. It depends on how big your addition is, what materials you choose, and many other factors. We can give you a more specific time estimate once we know some information about your project.
Will You Keep Me Updated Throughout My Home Addition Project?
Yes, of course. Communication is an essential part of completing any project. Our team is here to address any questions or concerns you may have as we build your home addition, and we'll always keep you in the loop.
How Much Does a Home Addition Cost?
The costs of a home addition vary greatly based on factors such as the size of your project and which materials you choose. We can give you an estimate if you share details about your prospective project with us.
Are Home Addition Projects Messy?
Sadly, any construction project is messy. Materials like sawdust and plaster will inevitably settle on surfaces around the area. However, our team is careful to clean up after themselves.