EcoStar Remodeling & Construction
Your One-Stop-Shop for Home Remodeling and Construction
More Than 10 Years of Experience
Trusted and experienced professionals in Los Angeles led by Robert Brown, an industry veteran.
About Us
EcoStar Remodeling & Construction was established in 2010 by Robert Brown with the goal to be one of the best home remodeling contractors in Los Angeles. More than 10 years later, we believe we've achieved that goal and are striving for greater excellence. Our team is comprised of industry experts, such as Robert Brown, who have more than 50 years of combined experience. Their knowledgeable perspectives, paired with our guiding principles, gives them the edge over our competitors.
Our most upstanding quality is our accountability—you can expect us to own the work we complete for your home. Of course, we know accountability means nothing without proof, which is why we are happy to offer a 2-year workmanship warranty to all of our clients. This is a rare quality for this industry, but through our home remodeling construction services we wanted to prove to you that we stand by our craftsmanship.
The EcoStar Difference – Home Remodeling Construction
EcoStar Remodeling & Construction is an owner-operated company because we want to offer the greatest quality customer care possible. You'll get to meet Robert Brown during your home remodeling construction project. He is dedicated to ensuring you have a positive and stress-free experience. Our project managers handle all of your home remodeling construction needs, from the design phase to the final walkthrough. We take the load off your shoulders, so all you have to look forward to is the end product. 
Our Guiding Principles – Remodeling Contractors Los Angeles
Here at EcoStar Remodeling & Construction, Robert Brown has set a list of principles to guide our work and customer care. Our home remodeling construction team can deliver results that stand above our competitors and leave you stunned by following each of these principles. Our team upholds the following principles:
Professionalism
Teamwork
Efficiency
Creativity
Innovation
Positive Attitude
Dedication
Quality
Timeliness
Because of the principles listed above, many of our clients choose to return to us for future work. Learn what they have experienced by giving our team a call today. You can receive a free estimate with one of our home remodeling construction consultants and project managers today. Give us a call!
Hody was an helpful and responsible, we got pavers installed from her and the done amazing and beautifully as I accepted
les Hightower
June 18, 2021.
We had extensive roofing, home and landscaping projects done by Eco Star. Project managers Foster, Mathew and the rest of the staff members provided outstanding customer service, quality, materials, workmanship, and cleansliness. Our family is now enjoying a newly transformed home, beautifylly designed and upgraded for a healthy and safe environment.
Janine Bacungan
May 17, 2021.
Excellent remodeling company that understands the importance of quality of work and overall performance . I worked with Hody and jacob , very helpful, clean and organized! Very recommended!!!!
Elvira Fillet
April 30, 2021.
Issac from Eco Star had asked me if I needed any work done and I wanted a new driveway at the time and he helped me out threw out the whole process and gave great costumer service. I needed a new drain system as well and he brought out his expert and did a great job with the whole entire job. Eco Star try's to work with your schedule and not try to start right away like other company's and they do it the correct way and not try to Mickey Mouse the work. Thank you Eco Star and thank you Issac!!!
eduardo barrera
March 25, 2021.
I would recommend EcoStar to anyone! Eran, Foster and the crew were very professional. I love all of the work that was done and I'm very satisfied. I'm happy I chose EcoStar!
Kendya Wyatt
February 3, 2021.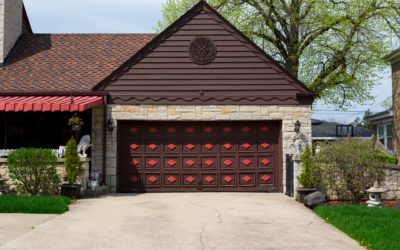 Sometimes, when you need extra space, you have to get creative. This is especially true in California, where the housing crisis worsens every year. There are not enough homes for every buyer, making it hard to find a new property when you start to outgrow your old...
read more
Do You Offer Free Quotes?
Yes, we do. We are happy to give you a free quote for your project. You can expect a response within 48 hours!
Will You Help Me Attain Permits For My Whole Home Remodeling Project?
We will absolutely help you attain permits for your project. You can rely on us to work with the local government to ensure we have the green light to move forward with our plans.
How Much Does Whole Home Remodeling Cost?
Unfortunately, we can't give you a specific number without knowing more about your project. Every whole home remodeling project varies in price depending on factors such as the materials you choose, how extensive your project is, the size of your home, and many other factors.
Need Financing?
Contact us today to get in touch with one of our financing partners and learn about your available programs.