Bathroom Remodeling Services
Here at EcoStar Remodeling & Construction, we believe in delivering the best quality. So, if you're looking for a bathroom remodeling contractor who can deliver results and cares for your satisfaction, you have come to the right place.
Our Process
We strive to make the bathroom remodeling services process as simple for you as we can. Our goal is to deliver excellent results while meeting all your needs and not taking up an absurd amount of time.
1. Booking an Appointment
The first step of the process is booking an appointment with us. You can call us at (818) 918-2210 or send us an email to book a bathroom remodeling services appointment. During your appointment, our team will learn about what you want in your bathroom so that we can design your dream bathroom.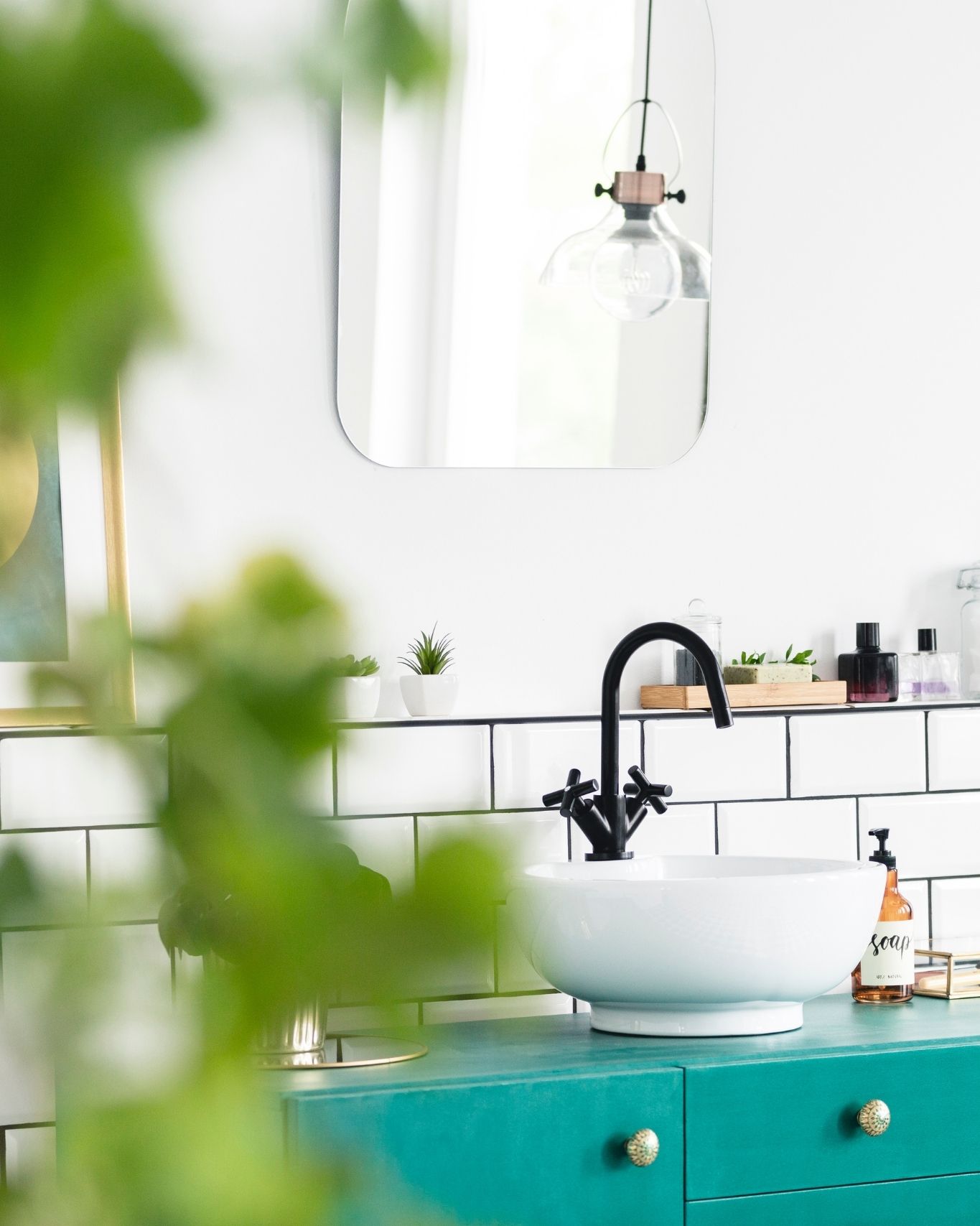 2. Site Visit
Our field team will visit you on the day we mutually decide and inspect the bathroom. We check for:
water damage
mold
broken and cracked tiles
issues in the fittings
lighting
plumbing and electrical wiring
We will discuss the project's scope with you and help you with things for which you need guidance.
3. Planning
After the inspection, we determine the project's feasibility. We also check whether any other potential hazards can affect the bathroom remodeling project.
We make a plan with you about the design and features we will integrate into the renovated bathroom. If you have an idea of what you are looking for, you have access to several designs, colors, and material options to choose from.
The goal is to ensure you get the bathroom you enjoy using, so we want to make it perfect for your needs.
4. Execution
After we have planned everything out, our final step is executing the project to perfection. Our team has years of training and experience to ensure that there are no shortcomings in the final result.
We use the best equipment available and execute the project to perfection. You don't need to worry about any structural damage to your home during our bathroom remodeling project because we have the skills we need for the job.
Our goal is your satisfaction, so we work without disturbing you.
Signs You Need Bathroom Remodeling Services
Those who live in a house for several years get used to the structural problems it has. However, it would help if you remodeled your bathroom when the need arises; otherwise, you might spend more on repairs for the whole house. Here are some signs that you need bathroom remodeling services:
You're Selling Your Home
Nothing draws in potential buyers like a home that sellers renovate. When you're selling your home, you should consider remodeling your bathroom. Doing so increases your home's value because of the modern updates and design choices.
You are likely to sell your house faster, and customers are willing to pay more because a house you remodel won't need as much maintenance. Future homeowners are willing to pay for the added convenience of not needing to spend time and money on future repairs.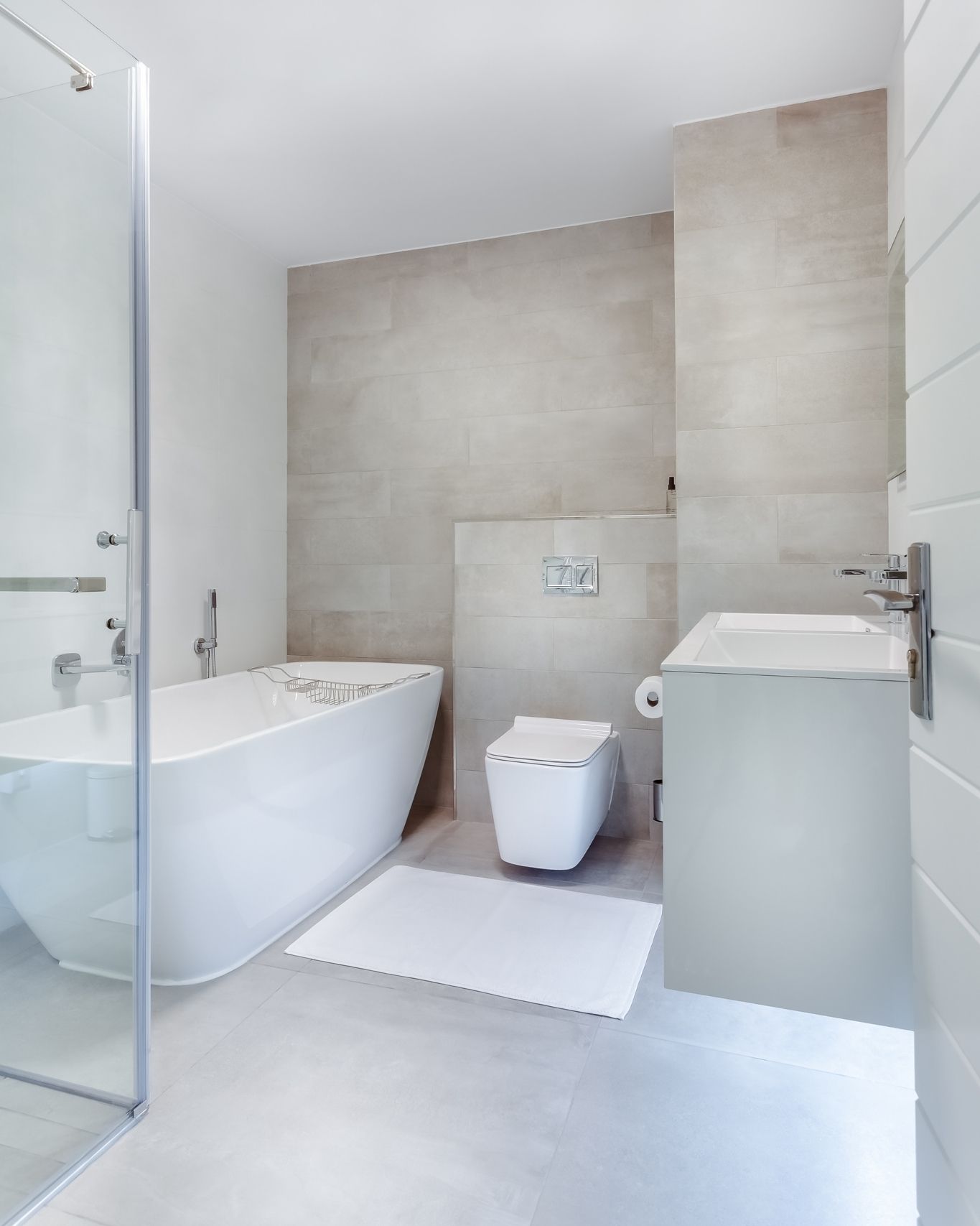 While Buying a New Home
Not everyone can afford the perfect home, so you decided to settle for a fixer-upper. There isn't anything wrong with that. If your bathroom is on the list, let our team help you tackle what needs to be done.
Efficiency
Modern fixtures and appliances conserve more water than older ones. Keep your water utility bill low by upgrading these aspects of your bathroom with a remodeling project. You'll save money over a longer period of time.
Cracks
If you see cracks or damage to any area in your bathroom, you should immediately contact us for remodeling. Any damage to the flooring or the walls will cause seepage, leading to expensive repairs if you don't address them in time.
Old Design
Bathroom remodeling services is an excellent way to modernize a dated design. By undertaking a remodeling project, you can make your bathroom look new and improve your home's overall look.
Older bathrooms have fewer safety considerations, making it more likely for you to injure yourself. Their lack of space and greater amount of clutter could create unforeseen hazards for you or your loved ones.
During remodeling projects, we make better use of your space to reduce the risk of you bumping into things and add safety devices to help you stabilize yourself. We also add new lights to improve the way your washroom looks and improve visibility to avoid injuries.
The Best Bathroom Remodeling Contractor
With years of experience and training, combined with a history of delivering client satisfaction, we are the perfect bathroom remodeling contractors for your project. So, call us today and book an appointment with our talented team.
Is EcoStar Remodeling & Builders licensed and insured?
Yes, EcoStar is a licensed and insured contractor. Our license number is 1034806. We carry liability, disability, and worker's compensation insurance with total coverage of $5 million.
How long does it take to get an estimate?
Typically, we can get you an accurate estimate within 48 hours of your inquiry. However, some factors may speed up or slow the process, such as the time of year, contact method, and the number of details you provide.
How long does the estimate last?
The price attached to your estimate is typically good for 30 days. When the market is volatile, that time frame will change. We will inform you on how long your estimate is good for when we provide it.
Can I see the design of my project before construction?
Yes! In fact, we never start construction until you approve of the design. Our designers and project managers will speak to you about what you want in your home and develop 2D and 3D models for you to view before construction begins. These models can be changed if you request.
Does EcoStar Remodeling & Construction obtain permits?
Yes, we apply for all the permits your home improvement project requires well before construction.
Does EcoStar Remodeling & Construction offer warranties?
Yes! We are happy to offer a 2-year workmanship warranty. We also pass along any warranties manufacturers offer on their products, such as flooring, roofing, countertops, etc. Since we use so many different product manufacturers, ask us what types of warranties are available for your specific project.