For many homeowners, summertime is the perfect time to dig up old plants, plant new ones, and reinvent their backyard space. There is no wrong way to landscape your yard, whether you plan to plant fresh flowers or refresh your backyard with a new look. To make the most of your outdoor experience this summer, here are some landscaping tips to feel at home in your backyard again. 
Landscaping Adds Value
The integral part nature plays in our life is undeniable. A freshly mowed lawn, bright flowers, and the sounds of birds overhead add an unmistakable quality to our lives by reducing stress and providing oxygen. But landscaping is also good for the wallet, too. Putting time and effort into maintaining a manicured lawn shows homeowners through curb appeal that the house in question is also well-maintained. And better yet? It means a better asking price when it comes time to sell your home.
The American Society of Landscape Architects (ASLA) recommends investing 10% of your home's value in landscaping. At the same time, other studies suggest that by spending 5% to 15% on landscaping upgrades, you can increase your home's value by the same amount. 
Landscaping Tips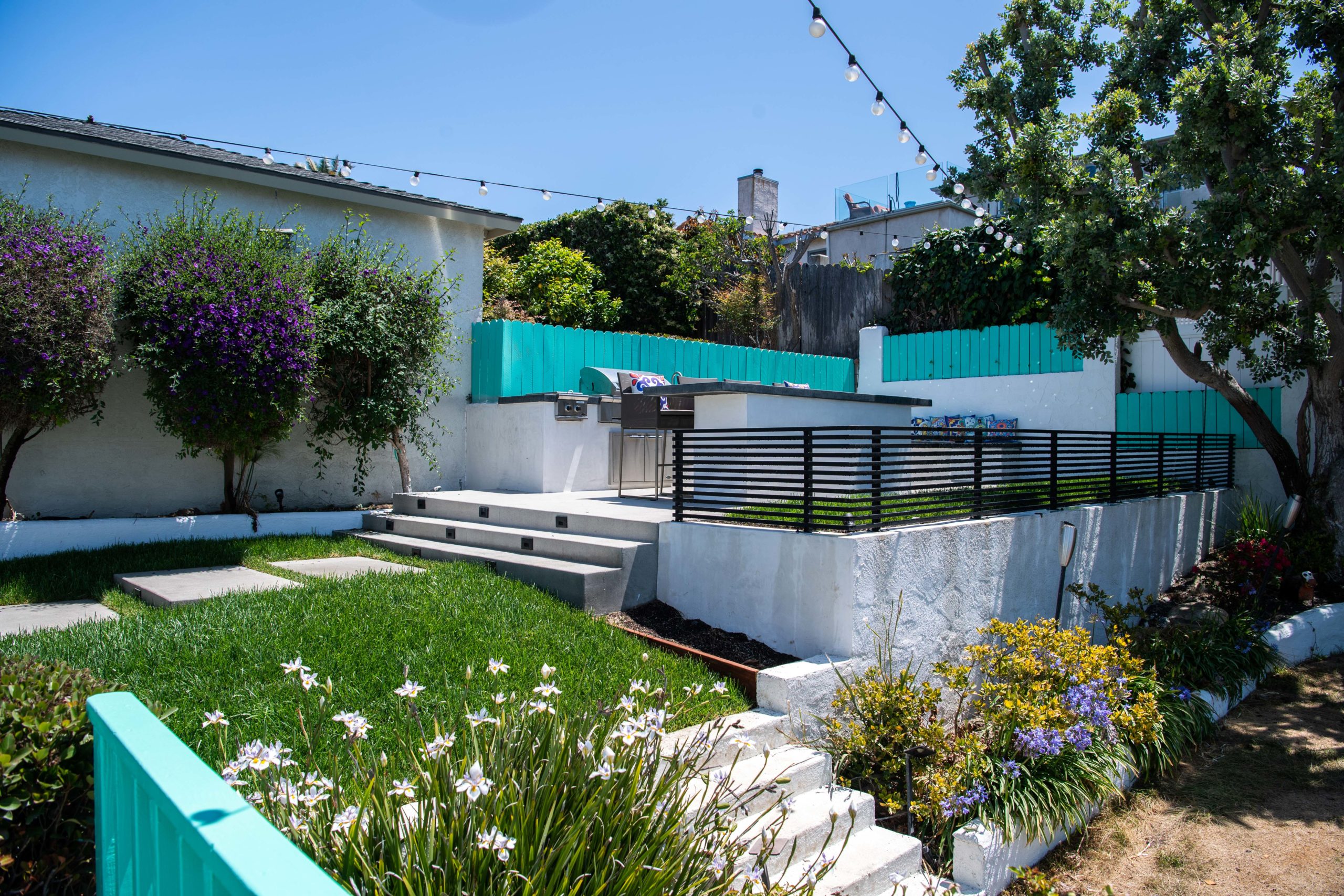 Year-Round Appeal
When choosing to uproot old plants or start a new flower bed, it's important to choose plants that interest you year-round. This means choosing plants that will be around all year but bloom in different seasons. Budding and blooming flowers should be the focus for spring and summer, while autumn and winter are all about structure and foliage. Perennials and annuals are perfect for this landscaping tip. Perennials will add intrigue to your flower beds from May through July, but that leaves the rest of the year. Annuals will provide continuous color and activity to your yard when the perennials are no longer in bloom.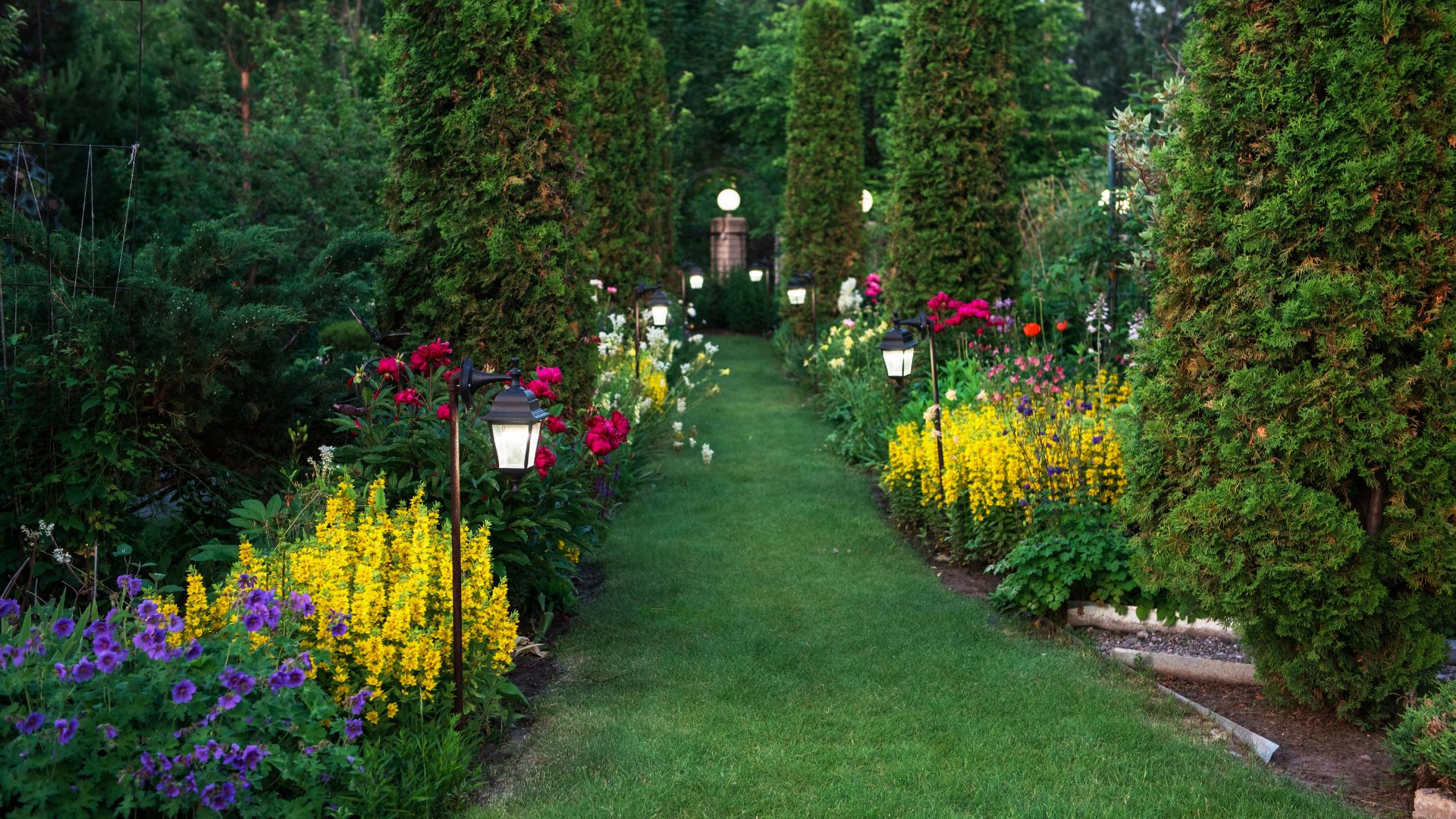 Form and Function
Speaking of structure, let's talk about organizing the shape of your flower beds. When spring and summer come around again, it's nice to rejuvenate a flower bed by reorganizing how the flowers are laid out. One of the best rules of thumb for any flower bed is to follow a three-tiered method. This means short, low-to-the-soil flowers in front, medium-height flowers or flower bushes in the middle, and full-height flowers in the back.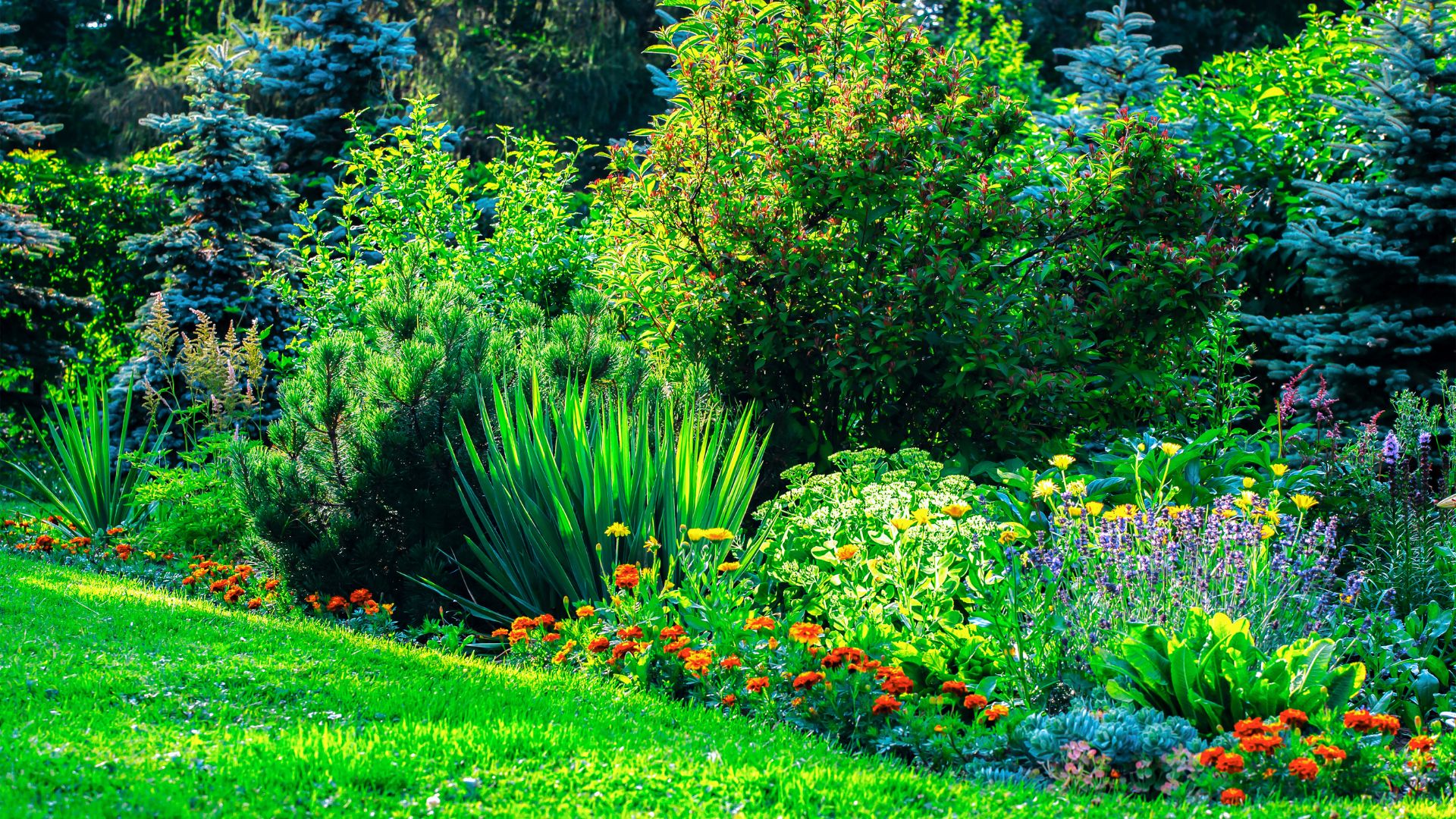 Consider Hardscape
Most homeowners think of a lush green and vibrantly-colored landscape when they think of refreshing their backyard, but that's not the only way to make a yard feel new again. Hardscaping a yard can mean anything from including more stone or wood by adding fences or walls or adding a pergola or a deck. No matter what you choose, hardscaping has the purpose of introducing structure and design statements to a yard. Consider using large stone pavers or a wooden fence on the outskirts of your property. Landscaping a yard is a guaranteed way to add curb appeal, but hardscaping takes your home to another level.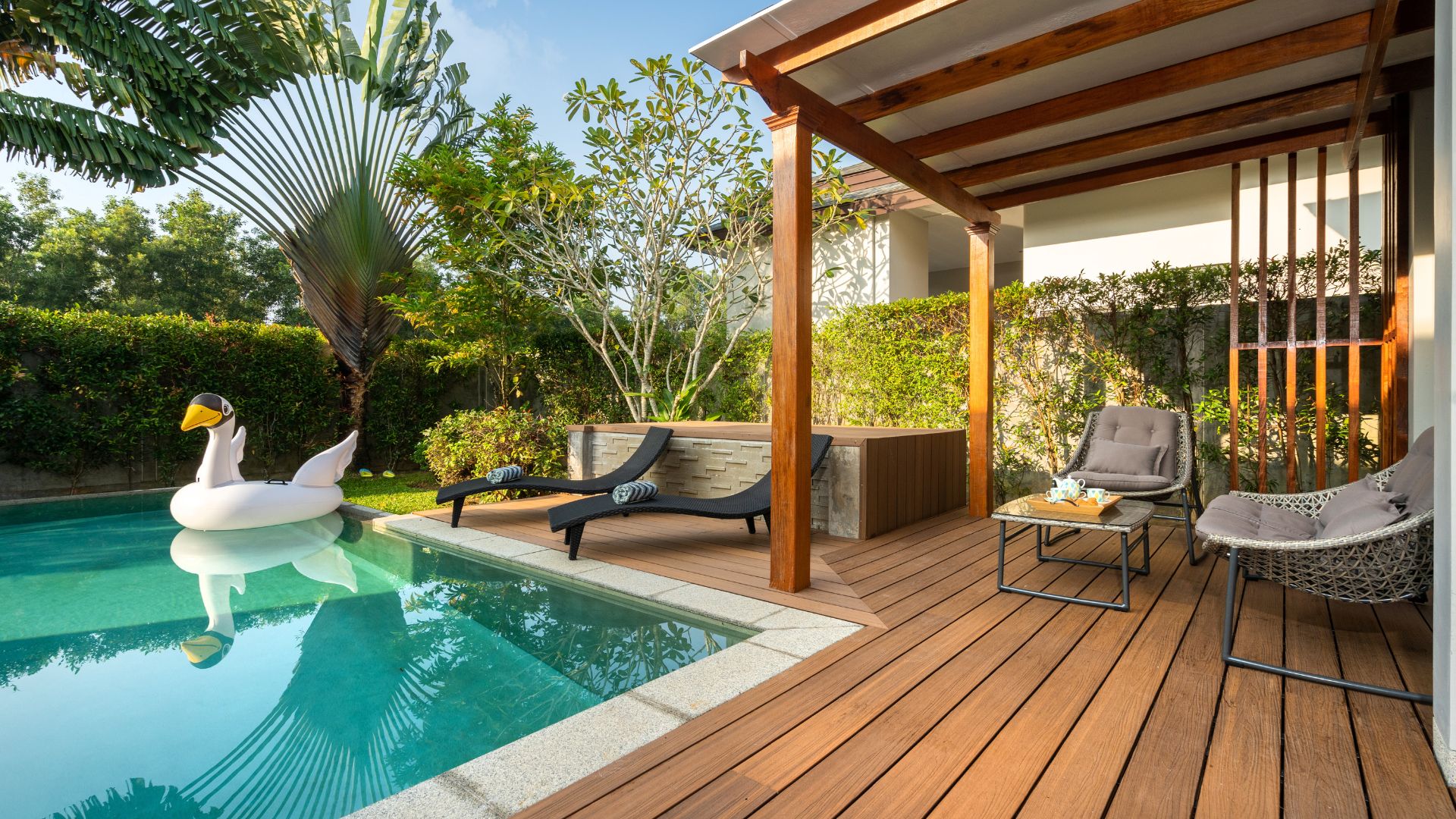 Water Feature Focal Points
Adding a water feature might sound like a hassle, but it's easier than you might think. Adding in the peaceful tranquility of the sound of bubbling water is a sure-fire way to make any yard more appealing. A simple fountain can instantly transform a backyard space, while other homeowners might choose to make their own water feature. Using rock and stones to surround the fountain or water feature are also excellent ways to incorporate other materials into your landscaping than mulch and grass.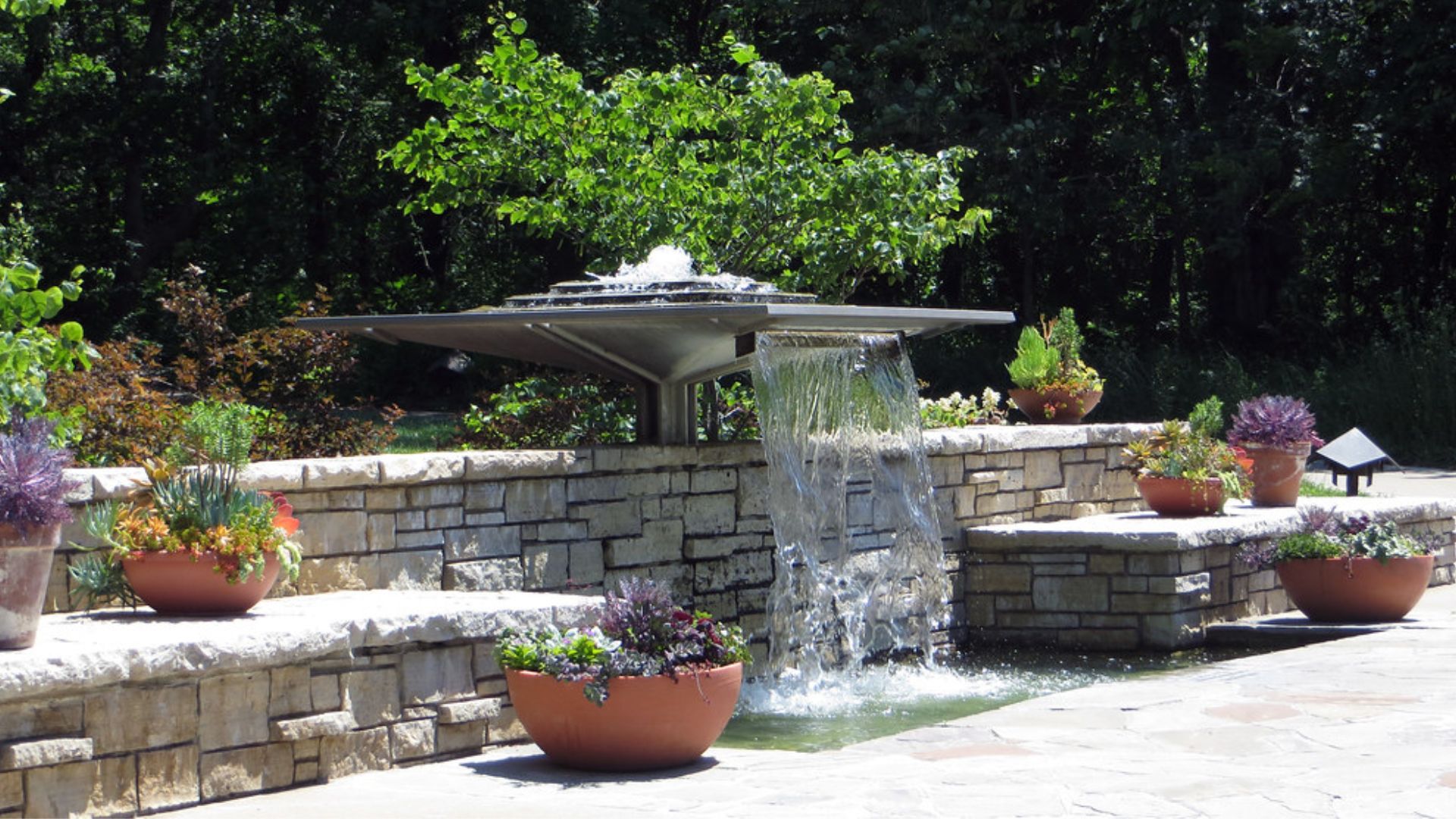 Design Your Landscaping With Us
EcoStar Remodeling & Construction are experts in designing and implementing stunning landscaping for Los Angeles homes. We work closely with our clients to create the perfect outdoor space for them to enjoy year-round. If you're in the market for a refresh to your yard, look no further than EcoStar Remodeling & Construction. Call us or connect with us on the web for a free quote. Let's create your ideal outdoor sanctuary today.