Everything You Need for Home Remodeling
Taking on a home remodeling project is common among homeowners. A majority of U.S. homes are more than 20 years old, so it's no surprise remodeling projects are so prevalent. When you complete a home remodel, you can expect a slew of benefits for your wallet, comfort, and the home as a whole. 
This home remodeling guide covers all the subjects you need to know about considering, planning, and completing a home remodel. Every homeowner's situation is different, so we want to reflect that in this comprehensive guide. 
This guide is for you if you've never remodeled your home before, you're considering a future home remodel, you're a new homeowner, or you need a refresher on home remodeling. 
You will learn the following in this home remodeling guide: 
When is the right time to move, and when is it right to remodel

Why choose to remodel your home, and how it will benefit you

Where to start when remodeling your home and the degree to which your home needs a remodel

How to plan a home remodeling project and the long process involved
Should You Remodel or Move?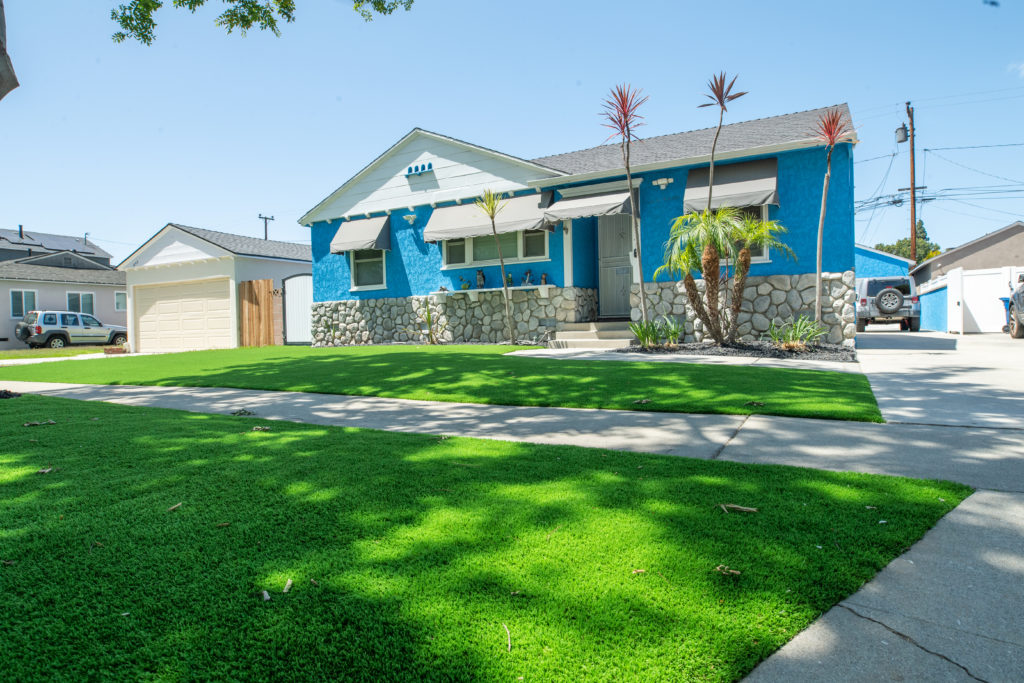 As a homeowner, you want to save where it counts, including your home. For that reason, many homeowners often reach the dilemma of whether to remodel or move. In some cases, it's better you remodel your home rather than purchase a new home. However, that isn't always the case. Whole-home remodeling projects can add up to the same price as buying a new home. 
There are certain factors and qualities about both of these decisions you should weigh before making a decision. We have outlined the details of remodeling vs moving below: 
Costs: What will the costs of your remodel be? Is it greater than what a better home would cost? If so, it may be better to move than remodel your home. Of course, moving may cost more in the long run than a remodeling project would. The variable costs will greatly impact your decision and should be one of the factors to consider.
Emotional Value: The cost of your home is not the only value. If you raised your family in your current home, it likely has a lot of memories you'd like to cherish. Not only does your home have emotional value, but so do the connections you've made with the location. Maybe you've made great connections with the neighbors, and your kids like their school. These connections would be severed from a move, so don't jump to a conclusion right away. 
Timing: Is it the right time to move? Moving isn't always right for you or even your family. You or your children may not want to move based on the school district or the commute to work. A home remodel would be able to provide what you need in a home without uprooting or shaking up your current life too much. 
Housing Market: How is housing marketing? Maybe now is better than ever before to buy a home. In that case, you may never get a better choice again. Real estate markets are extremely competitive and versatile, potentially making your opportunity better—research the current market to decide if moving is viable. 
The factors above are a great place to start when choosing if you should remodel or move. Creating a pros and cons list of both options will further assist you in your decision-making. You may even consider speaking to a contractor or a real estate agent to further assist in your decision.
Why Remodel Your Home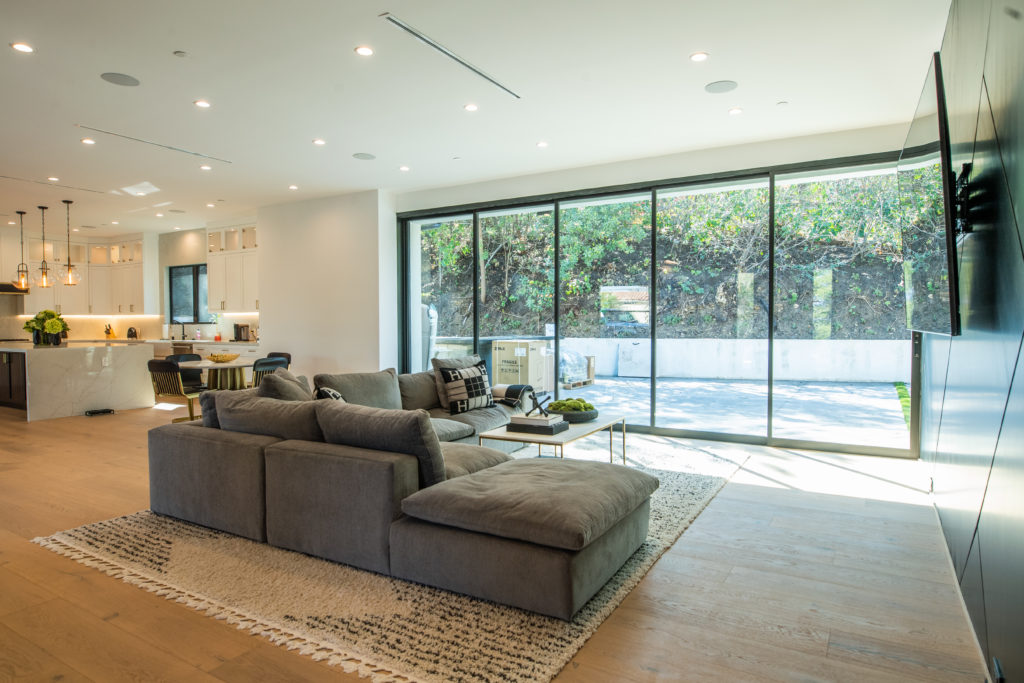 Taking on a home remodeling project could be very daunting, but it offers a lot of benefits you may not realize. Homeowners choose to remodel their homes for a variety of reasons. If this is a project you are looking to take on, we recommend learning why you should remodel your home. Most choose to remodel their home because of at least one of the following reasons: 
Outdated

Curb appeal

Increased ROI

Comfort

Energy efficiency

Style

Safety
Outdated
In the United States, the majority of built homes are more than 20 years old. In some parts of the country, the median age is closer to 40 years old. The age of your home could certainly be the reason why you are looking to remodel. If the house hasn't been remodeled since it was built, it may have serious design and style flaws. Choosing to remodel your home can update any old materials, address design flaws, and bring the style into the present.
Curb Appeal
The look of your home from the curb plays a major role in its value. A drab exterior could put off buyers, or maybe you're tired of looking at it. Exterior home renovations are some of the best places to start when improving curb appeal. Start with a fresh coat of paint, new siding, window replacements, a new roof, or a landscape renovation.
Increased ROI
Are you looking to sell your home? Consider remodeling it to get a greater return on investment. Many different types of renovations will allow you to boost the value of your home and attract more buyers. Bathrooms and the kitchen are two popular areas you'll want to consider. You may even consider a whole-home remodel to maximize your earnings upon closing.
Comfort
If your current home has design or style issues, it may be difficult to feel comfortable. Home remodeling can address your comfort issues in many different ways. Expand the square footage of an existing room or add a second bathroom for your growing family. Home remodeling projects are one of the best ways to make your existing home comfortable for your needs over the years.
Energy Efficiency
Many homes are not as energy-efficient as they could be. There are a lot of factors that play into energy efficiency, such as windows, insulation, appliances, HVAC systems, roofing systems, and more. Focusing on these areas of your home will help you save money over a longer period of time and decrease your carbon footprint. You may even consider installing green energy solutions like solar panels.
Style
Maybe the only reason you want to remodel is simply that you don't like the style, and that's okay! Homes built 20 years ago may not have the style you're looking for in a home. Updating the style of your home could only require specific cosmetic changes, while others will require more in-depth efforts. Regardless, it's extremely common to remodel for the style alone.
Safety
Roof leaks, old electrical, and damaged foundations are serious issues that should be addressed sooner than later. These safety issues require your attention so that you can raise your family in a safe environment. Holding off could lead to greater safety risks and higher costs in repairs. Get them all taken care of in one remodeling project.
Where to Start With Home Remodeling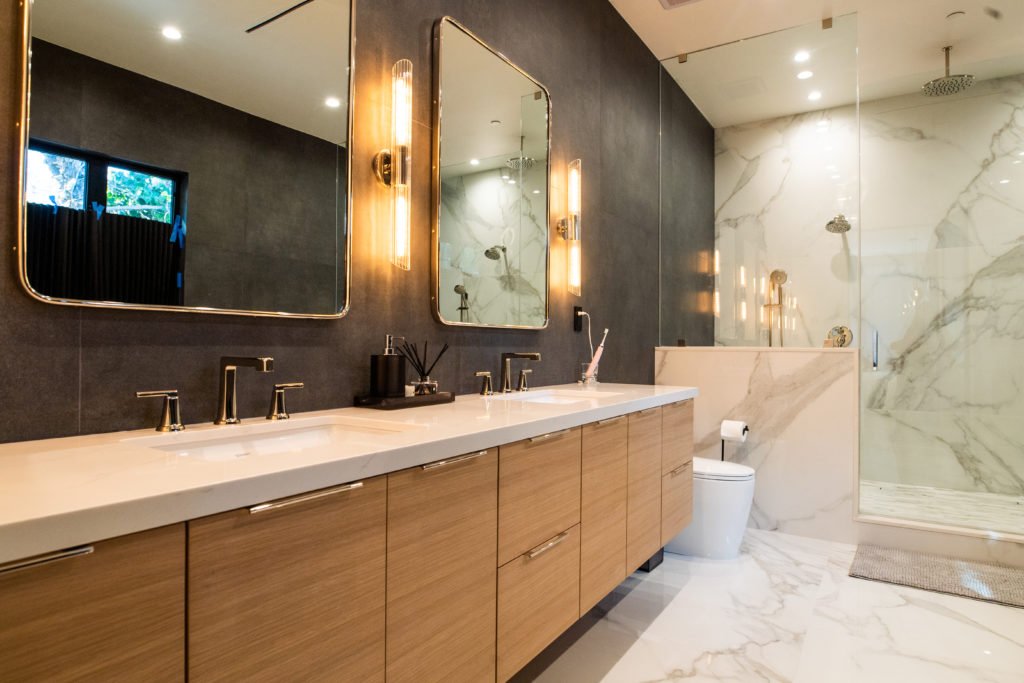 After deciding to take on a remodeling project, your next question may be where to start. Choosing what part of your home needs attention first can be difficult. However, there are many methods to tackle home remodeling projects. You can remodel your home in the following ways:
Whole-home remodel

Exterior home remodel

Multi-room remodel

Single-room remodel
Each of the methods above is not always viable for every homeowner, which is why you must take into account many considerations.
Whole-Home Remodel
Choosing to remodel your entire home at once can be stressful. Whole-home remodeling projects or complete home remodeling projects are not for everyone. The budget for these projects is significantly more than other options. Plus, they aren't DIY-friendly. Although if the projects are strictly cosmetic, you could probably make do without a professional.
Here are some considerations for a whole-home remodel:
Will you stay in the house during the project, live with friends or family, or will you stay in a hotel?

A whole-home remodel only requires you to move out once, and it gets everything completed in one fell swoop

Will you hire a professional or handle all the remodeling yourself?

Are you able to afford the costs of a whole-home remodel?

You could potentially save on materials from bulk ordering for your project

Does your current life allow you to take on a whole-home remodeling project?
Think of the considerations above to really decide if a whole-home remodel is right for you. Speak to a contractor for more details or to learn what costs and the timeline may involve.
Exterior Home Remodel
A whole-home remodel may involve the exterior of your home, but it may not. Exterior home remodeling projects are great for increasing energy efficiency, protection from the elements, and curb appeal. In some cases, the home's exterior is what needs the most work. In those cases, you may consider tackling an exterior home remodel.
Unfortunately, that isn't always the case. For many homeowners, their houses require both interior and exterior projects. At that point, it comes down to prioritizing the projects. Exterior projects are sometimes more important than the interior based on the existing quality and curb appeal.
To make your decision easier, consider the following:
What is the quality or state of the interior of your home? Is it comfortable? Are you willing to live with it for a while?

Are you able to remodel the exterior and interior at the same time?

Remember, most exterior projects will require a professional such as a new roof, window replacement, siding, etc.

Are there any major problems with the exterior that require attention ASAP?

What are your goals with your remodeling projects? Increase ROI? More comfort?
Considering the above will certainly help you find the right path for your home remodeling efforts. Always prioritize projects that will help protect you and increase the safety of your home.
Multi-Room Remodel
Choosing to remodel multiple rooms at once will help you reduce the amount of time your home is a construction zone and maybe some costs here and there. Like a whole-home remodel, a contractor may be able to help you reduce material costs with bulk ordering.
Before you decide to remodel multiple rooms at once, the upfront costs will be more than that of a single-room remodel. You may not be able to save on costs either, depending on the rooms. The materials you install in your living room are drastically different from those in the bathroom.
Multi-room remodeling projects get you closer to the home you want sooner than a single-room remodel, but it will cost you more upfront. You also won't have to deal with the construction process as long, giving you peace of mind sooner than later.
While trying to decide on how to tackle your home remodel, consider the following:
Do you have the budget to remodel multiple rooms all at once?

What types of rooms do you want to remodel, and would remodeling them together be beneficial?

As a DIY project, is remodeling multiple rooms at once viable?

Does your current schedule allow for a potential large-scale remodeling project?

Will a contractor discount a multi-room project or be able to give you a material discount?
There is a lot more to consider when choosing to remodel multiple rooms in your home, but these questions above are a great place to start.
Single-Room Remodel
The most common way to remodel a home is going room-by-room. In many cases, not every room requires a remodel. The most common rooms that get a facelift include the kitchen, bathroom, and master bedroom. Single-room remodels also more common for those wanting an approachable DIY project.
Your kitchen or master bedroom may only need cosmetic updates that can easily be handled by a novice. Painting, installing new flooring, or updating light fixtures are simple projects almost any homeowner can complete. The greatest downside to remodeling one room at a time is the time it takes to update the entire home.
Some homeowners may not enjoy the prolonged timeline of a room-by-room remodel. These projects will cost less upfront, but the time it takes to complete the entire house is much longer. Make sure you start thinking about the following:
How many rooms of your home require extensive remodeling?

Do you plan to remodel yourself or hand it off to a professional?

What kind of work needs to be done in each room?

Are the projects you want to complete yourself DIY-friendly?
You can always consult a local contractor to learn more about the estimated costs. That way, you can better understand if a professional remodel is right for your situation.
Degree of Home Remodel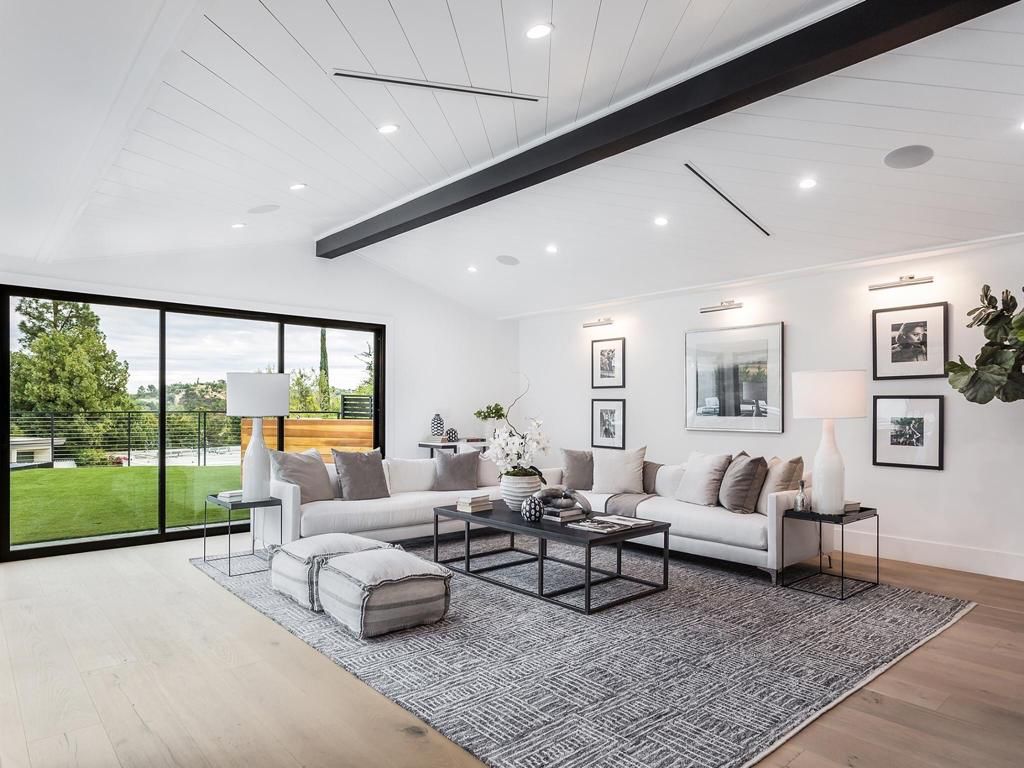 After you've chosen where you'll start your home remodeling project, it's time to choose the degree or level of the remodel. There are three degrees of a remodel:
Cosmetic

Pull & Replace

Rebuild
Choosing which level of remodeling is right for your home will depend on a number of factors, such as your budget, the quality of your home, and what needs to be updated. Learn more about each of the degrees of remodeling below.
Cosmetic
A cosmetic remodeling project is extremely DIY-friendly. These types of projects don't require a building permit and can improve the comfort and beauty of your home. Some projects can be completed in a day or two. Common cosmetic remodeling projects include:
Painting

Replacing light and water fixtures

Refacing cabinets

Refinishing hardwood floors

Resealing tile

Installing new hardware

Changing countertops
You can hire a professional contractor for these types of jobs, but they are also very DIY-friendly. Handling these types of renovations yourself would cut down on costs.
Pull & Replace
Mid-level remodeling projects are also known as "pull and replace" projects. These projects involve more intensive remodel where everything is removed and replaced. This involves removing drywall, flooring, cabinets, fixtures, appliances, and more.
This level of remodeling is not as DIY-friendly and is more common among homeowners. It is best suited to have a professional perform your pull and replace because of the changes to electrical and plumbing. However, you don't have to update these aspects of your home.
Rebuild
Finally, a rebuild project involves all of the previous degrees plus changing the layout of the room or area. This may involve adding square footage, moving a wall, adding a window, or expanding via a home addition.
A rebuild should be handled by a professional because of the complexities it will involve. Building permits will always be required for these levels of projects. If you truly want to transform your home or a specific room, rebuilding is best.
Planning a Home Remodel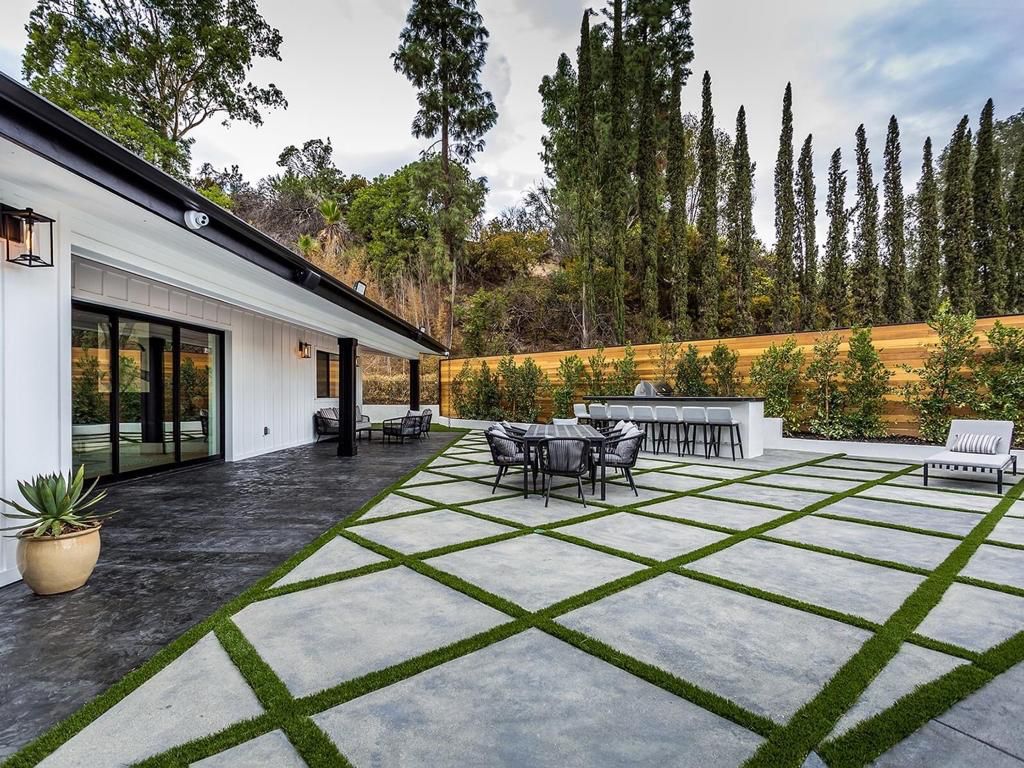 When you know the degree of remodeling you wish to complete, you can finally start making detailed plans. You can choose if the project is DIY worthy or if hiring a contractor is better. In addition, you can start budgeting, finding design ideas, and planning the logistics during the process.
There is a lot that goes into planning a home remodel, which is why you should take many weeks or even months to plan. It's critical you have design ideas, a budget, and know the method you'll tackle the lengthy project ahead. Home remodeling can be stressful, but it doesn't have to be with proper planning.
DIY or Contractor
The degree of your remodeling project will likely dictate if you choose to DIY or hire a professional. Cosmetic updates are perfect for DIYers since they don't require a lot of remodeling knowledge or elbow grease. Any level of remodeling above cosmetic will require more experience and a lot more work. For this reason, we recommend hiring a contractor.
Of course, these types of projects can be completed on your own, but you must think about your budget and schedule. Do you have time to handle the remodel yourself? Does your budget have room for potential mistakes you'll likely make as a DIYer? These are questions you'll have to consider.
Budget
Before contacting a contractor or going to purchase supplies on your own, make sure you have an established budget. How much are you able or willing to spend on this home remodeling project? What will the materials you need cost? Have you made room for potential problems you'll run into? You must take these questions into consideration before starting a project.
A budget is your north star when it comes to your remodel. It helps guide you on what you can and can't do in your remodel. Your budget will also guide your contractor as it helps them choose the right materials and designs for your budget. Your budget may not allow for everything you want, but that leads us to our next point.
Design Ideas
Start making a list of negotiable and non-negotiable features for your home remodeling project. Maybe hardwood floors are a must-have, while recessed lighting isn't too much of a loss. This list will directly influence your budget as each item will have a specific budget requirement. Hardwood floors aren't cheap, so your budget better have the room for it if it's a non-negotiable item.
In addition to your two lists, start collecting home remodeling design ideas to influence your creativity. Save images or create a Pinterest board to hand off to your contractor. These materials will help quicken the design process and help your contractor understand what it is you're looking for in a home remodel.
Logistics During Remodel
The last thing you should plan out is the logistics during the remodel. This primarily involves where you'll live during the course of the project. A complete home remodel from a contractor will likely prevent you from living in the house during construction. So, you'll need to find a place to stay during the course of the project.
If you are staying in the home, you'll need to plan how to keep pets and kids from entering the construction area. If your bathroom or kitchen is under construction, you'll need to figure out where you'll go and how you'll cook, if at all. Make sure to figure these logistics out early and plan accordingly.
Home Remodeling Frequently Asked Questions
1. How much does it cost to remodel a home?
The cost to remodel a home varies widely depending on several factors, such as:
Scope of the project

Contractor you use

Potential permit costs

Material selection

Geographic area

Potential unexpected costs
To get an idea of what your home remodeling project will cost, get in touch with a contractor. They'll be able to provide you with an itemized estimate or quote for your specific project. If you are looking to DIY the project, make sure you have everything planned out to understand what it may cost.
2. Can you remodel a manufactured home?
Yes! You certainly can remodel a manufactured home, including mobile homes. Even after the purchase, you can choose to make changes however you see fit. You can DIY these projects or work closely with a contractor to take on the work.
3. Do you need a permit to remodel a home?
It depends on the type of work your remodeling project includes. In most municipalities, cosmetic remodeling projects don't require a permit. For example, projects like painting, installing new cabinets, and changing light fixtures do not require a permit.
Projects that will require a building permit include those that make changes to the structure, electricity, or plumbing. Examples of these changes include tearing down a wall, moving the location of a toilet, or installing a larger window where a smaller window once was.
Always consult with your contractor or your municipality to learn if your project requires a building permit.
4. How can I finance a home remodel?
There are many different ways to finance a home remodel:
Cash

Credit cards

Home equity lines of credit (HELOC)

Home equity loans

Personal loans

Cash-out refinance

Government loans
The method you use to finance your loan will depend on your current financial status and credit history. Consult your contractor for financing options or speak to your bank about what is right for you.
5. How long does it take to remodel a home?
An entire home remodeling project takes 10 to 18 months, including construction, design, and preparation. Of course, there are many factors that will influence your timeline. Always speak to your contractor about estimate times or make sure you manage your time well when handling DIY projects.
6. When should you remodel your home?
Most home remodeling projects within the home can be completed any time of the year. Exterior projects or expansions to the existing structure will require certain weather conditions. Make sure you are remodeling the right part of your home at the right time. The contractor you work with will ensure the timelines match up with the time of year.
Resources
Here are some resources to review if you need more information regarding home remodeling. You can also consult your local contractors, as they are a great primary resource.