Enjoy Instant Curb Appeal
Your roof is the most visible thing about your home from miles away. For this reason, it is essential to maintain or even replace a roof. Your property can become the talk of the neighborhood with a simple roof repair. With EcoStar's Crenshaw roofing services, you can enjoy an instant curb appeal and increase your property's value by a margin.
Crenshaw Roofing Services
Our Crenshaw roofing services include everything from minor repairs to a whole new root installation. Whether your roofing system is facing ventilation issues or it has outlived its estimated lifespan, our team, and roofing service contractors can help you. Here's what our roofing services typically include:
Examining and evaluating the current condition of the roof
Creating a plan and setting a budget
Removing damaged elements or the roof
Replacing roofing elements or the whole roof with new materials
Installing new top flashing and drip edge
Testing the structure and its efficiency
Finishing touches and walkthrough
Which Materials Are Best for Crenshaw Roofing Services?
When it comes to Crenshaw roofing services, there are several roofing materials to have your pick. Our roofing service contractors will guide you through the process and suggest materials that are best suited for your needs, weather conditions, and budget.
Starting from the least to most expensive materials, here is a list of some of the most popular materials and their lifespan:
Clay: 50-100 years
Asphalt: 15-30 years
Metal: 75-100 years
Wood: 25-30 years
Tiles: 75-100 years
Slate: 100-200 years
Cost and Time Efficient Process
With EcoStar Remodeling & Construction, you will not need to worry about buying any materials, tools, or equipment. Our roofing service contractors has all the market knowledge to shop for reliable and pocket-friendly roofing materials, and they have access to some of the latest tools and equipment to work.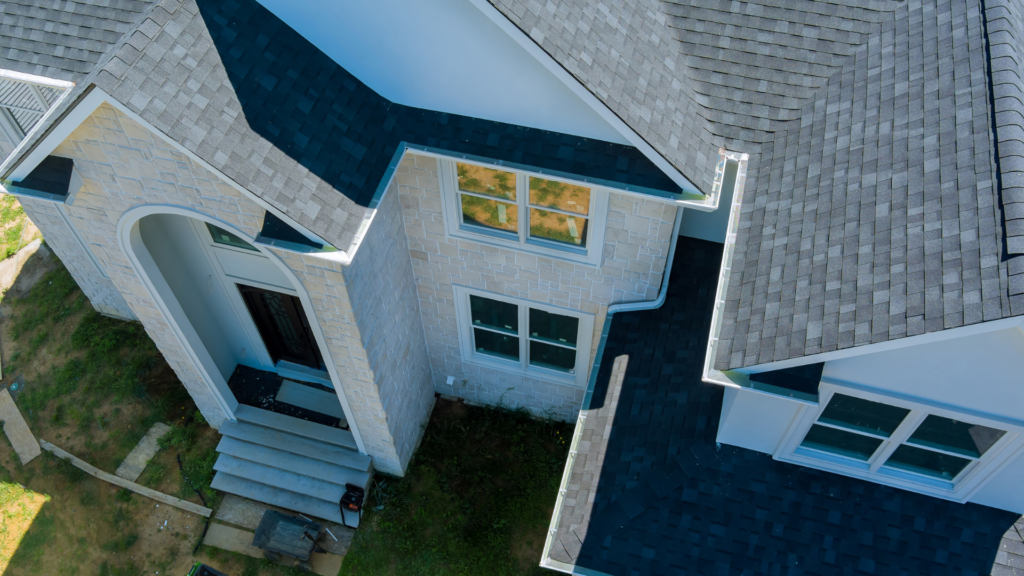 In addition to providing expert and long-lasting solutions, our team will also strive to complete the roofing services within the estimated time and budget. So, you don't have to worry about weeks turning into months; our team will finish the process as efficiently and quickly as possible.
Common Signs Your Roof Might be in Trouble
It doesn't take an expert to notice some of the most common signs of roof damage and roofing system failure. Look for the following signs and call us for roof repairs or new roof installation immediately:
Fallen granules from roof shingles
Missing, curled, or misshaped shingles
Cracks or holes on the roof
Issues with the ventilation or drainage system
Blocked gutters or chimney
Missing drip edges or top flashing
Dark spots on the ceiling or walls (roof leak)
We're here to Help!
EcoStar Remodeling & Construction can provide you with the Crenshaw roofing services you need. Call us now for a free quote on our roof repairs and new roof installations. Our customer services representative will guide you through the process and tell you what to do next. You should also visit our roofing services page to learn more about these services and what our team can do for you. So, don't let minor damage become worse, and reach out to us today!
Do You Offer Free Quotes?
Yes, we do. We are happy to give you a free quote for your project. You can expect a response within 48 hours!
Will You Help Me Attain Permits For My Whole Home Remodeling Project?
We will absolutely help you attain permits for your project. You can rely on us to work with the local government to ensure we have the green light to move forward with our plans.
How Much Does Whole Home Remodeling Cost?
Unfortunately, we can't give you a specific number without knowing more about your project. Every whole home remodeling project varies in price depending on factors such as the materials you choose, how extensive your project is, the size of your home, and many other factors.