Pico Rivera Roofing 
A good Pico Rivera roofing contractor can be hard to find. Luckily, you have come to the right place for all your roofing needs. We are expert roofers with a track record of delivering what our clients want for more than 10 years. Let our team care and maintain your roof, regardless of the material. 
About Pico Rivera
With a population of just over 63,000, Pico Rivera is a suburban city in Los Angeles County. Since most people own their own homes in the region, it makes sense to consider Pico Rivera roofing inspections and repairs.
According to Niche.com, the city has above-average schooling, and the employment opportunities allow a higher than average annual household income. The city comprises close-knit communities that make residents feel connected.
Pico Rivera has plenty of open parks that host concerts for partygoers to enjoy.
Why Do You Need Pico Rivera Roofing?
You need Pico Rivera roofing contractors in multiple situations. Here are a few occasions when you should contact us.
New Roof
Many people are surprised to learn their roof has a limited lifespan. Most roofs last about 20 years before you need to replace them. Even if your roof appears to be in immaculate condition, constant exposure to the elements causes it to wear out.
Since the wear damages your roof's layers, you should replace it to prevent it from collapsing or leaking.
Another situation when people get roof installation services is at the time of constructing a new home. Picking the right roofer for the job is critical because you can render the roof's warranty void and insurance policy by improperly installing your roof.
Roof Repairs
Never make the mistake of neglecting roof repairs. As soon as you see any signs of damage, call us for Pico Rivera roofing repairs. Here are some tell-tale signs of roof damage:
leaks
broken, cracked, or missing shingles
moss growth
dark puddles in the ceiling
Other signs of damage include broken gutters or vents. All of these pose one common threat, which is allowing water to enter your home. Your attic is one of the most vulnerable places for mold growth, so make sure you address repairs as they come.
Roof Inspection
There are two dimensions to roof inspections. First, you should conduct frequent visual inspections of your roof and the ceiling to check for anything out of the ordinary. We do not recommend climbing on top of a steep roof because that can damage it and put you at a greater risk of injury.
Another aspect of roofing inspections involves you contacting professional Pico Rivera roofing contractors like us. We can detect problems you cannot visually see and solve them preemptively to prevent any future damage.
We recommend you to call us biannually for routine inspections. However, call us to inspect your roof following a storm or impact damage in addition to the routine. Even if the damage is not visible, such events can damage your roof's underlying membranes.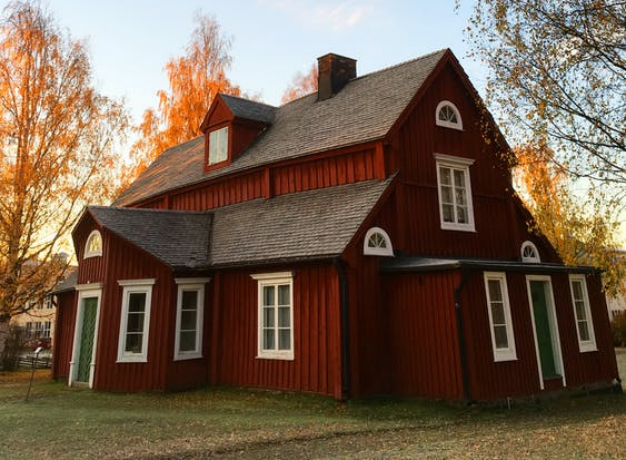 Do You Need a Professional Roofing Contractor?
Roofing is a highly specialized field that requires years of training and experience. Additionally, roofers use specific tools that most people do not have in their toolsheds.
While it may be tempting to try repairing or installing a roof yourself, we advise against it. Hiring an inexperienced contractor is the fastest way to void your warranty and insurance policies.
Additionally, a budget contractor is less likely to know what they are doing and can damage your home. Any errors in installing the roof can be expensive to fix and endanger the building's occupants.
Looking for the Best Pico Rivera Roofing Contractor?
At EcoStar Remodeling & Construction, we prioritize your satisfaction above everything else. We provide some of the best Pico Rivera roofing services available. So what are you waiting for? Call us at (818) 918-2210 or visit our contact page to fill out the form. Our team will schedule an appointment with you to move forward on your roofing project.
Is EcoStar Remodeling & Builders licensed and insured?
Yes, EcoStar is a licensed and insured contractor. Our license number is 1034806. We carry liability, disability, and worker's compensation insurance with total coverage of $5 million.
How long does it take to get an estimate?
Typically, we can get you an accurate estimate within 48 hours of your inquiry. However, some factors may speed up or slow the process, such as the time of year, contact method, and the number of details you provide.
How long does the estimate last?
The price attached to your estimate is typically good for 30 days. When the market is volatile, that time frame will change. We will inform you on how long your estimate is good for when we provide it.
Can I see the design of my project before construction?
Yes! In fact, we never start construction until you approve of the design. Our designers and project managers will speak to you about what you want in your home and develop 2D and 3D models for you to view before construction begins. These models can be changed if you request.
Does EcoStar Remodeling & Construction obtain permits?
Yes, we apply for all the permits your home improvement project requires well before construction.
Does EcoStar Remodeling & Construction offer warranties?
Yes! We are happy to offer a 2-year workmanship warranty. We also pass along any warranties manufacturers offer on their products, such as flooring, roofing, countertops, etc. Since we use so many different product manufacturers, ask us what types of warranties are available for your specific project.