Norwalk Window Installation
Few things can change your house's look as much as a Norwalk window installation project can. New windows have multiple benefits, and after a certain period of time, you should consider replacing your old windows with updated versions. These will improve not only the exterior portion of your home but also the interior.
About Norwalk
The city of Norwalk is one of the hubs that draws in young people. With a growing number of employment opportunities in the city and high salaries, the city pulls many aspiring professionals.
If you enjoy a fun night out, Norwalk is the place to be. It has a bustling nightlife, and the city knows how to party. People who are interested in hitting the malls won't be disappointed either.
There's a little bit of something for everyone in Norwalk, which makes the city one of the most fun places to live.
Norwalk Window Installation FAQs
We will address some of the questions our clients ask before committing to a Norwalk window installation project.
Do You Install Windows for New Homes?
Yes, we can. Our professional window installation Contractors has the training, skills, and tools needed to install windows of all kinds. We can install windows in newly constructed houses, or replace the old ones you have in older buildings.
Can I Replace One Window at a Time?
You can replace one window at a time. However, we do not recommend doing so. Firstly, replacing only some of the old windows with new ones will make your home look mismatched. Apart from aesthetics, older windows will have worse insulation than the newer ones, leading to more power inefficiency.
While the cost of replacing all windows seems steep, it leads to the best results. Additionally, doing so also causes windows to wear out evenly, so none of your windows look newer than the rest.
Benefits of Norwalk Window Installations
There are many ways you can benefit from a Norwalk window installation service! We have listed a handful of reasons below:
New Look
Many people want a modern design that they rarely find in older houses. A Norwalk window installation allows you to include contemporary design elements in your home to make it look newer.
Power Savings
Old windows end up becoming leaky and allow drafts to come through. As time goes on, natural wear cause gaps to develop.
These gaps allow heat exchange between your home and the outdoor air. This leak results in higher power bills because your heating and cooling systems work harder to maintain indoor temperature.
Most modern windows have UV and heat resistance that further reduces heat transfer. We will guide you on what type of windows will suit your needs best when you start a Norwalk window installation.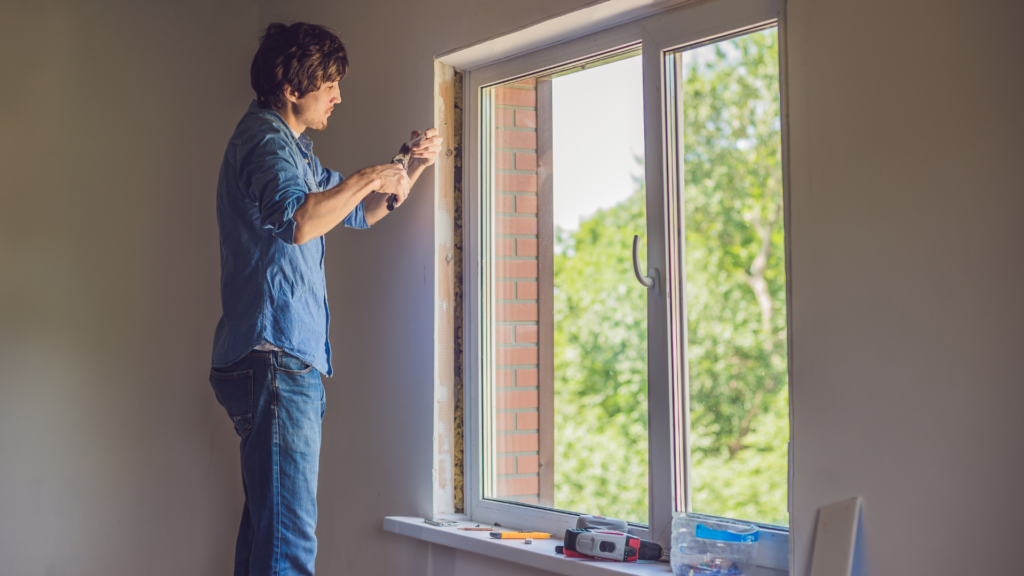 Durability
Your window frames are areas where many mold and pest infestations start. While windows can last up to 30 years, a more accurate average lifespan comes to about 20 years.
Maintenance is a crucial factor in ensuring your windows last their expected lifespan. Even if your windows seem to be in good condition, we advise against using the same ones for more than 30 years because they become sources of mold.
Usually, mold and pest infestations starting in the window frame are difficult to notice. When you realize what is happening, it is too late, and the damage is irreversible. Since mold spreads quickly, you might have to replace your windows and pay for other home repairs.
Norwalk Window Installation Contractors
When it comes to windows, finding a Norwalk window installation contractor is the best option. EcoStar Remodeling & Construction has everything you need to improve your home's interior and exterior aspects with new windows. Give us a call today at (818) 918-2210, or visit our contact page to fill out the form. You'll receive a free quote for your Norwalk window installation project.
Do You Offer Free Quotes?
Yes, we do. We are happy to give you a free quote for your project. You can expect a response within 48 hours!
Will You Help Me Attain Permits For My Whole Home Remodeling Project?
We will absolutely help you attain permits for your project. You can rely on us to work with the local government to ensure we have the green light to move forward with our plans.
How Much Does Whole Home Remodeling Cost?
Unfortunately, we can't give you a specific number without knowing more about your project. Every whole home remodeling project varies in price depending on factors such as the materials you choose, how extensive your project is, the size of your home, and many other factors.