There are many options to choose from when it comes to Beverlywood flooring. At EcoStar Remodeling & Construction, we aim to deliver the best results for you. So, we are here to break down the different types of flooring.
About Beverlywood, Los Angeles
Flooring in a city like Beverlywood is extremely important. With a population of over 10,000 people, the Niche has rated Beverlywood as one of the best places to live in California. The region is one of the best places to raise a family, with above-average public schools and many fun activities.
Residents of Beverlywood benefit from an urban and countryside vibe. Since most people own their homes in the region, it makes sense to be confused about what flooring options to consider.
Since homes in California are 2.5 times higher than the rest of the US, it makes sense for more people to renovate their current home rather than invest in a new one.
Beverlywood Flooring Options
There is plenty of flooring options for you to choose from when you choose us. While all of the options are excellent, they all come with their pros and cons. Additionally, each option has a different price, so they cater to different people.
The flooring options we have are:
vinyl
hardwood
laminate
tile
carpet
From these options, hardwood is the most expensive and could be the best option for a high-end home. However, the material is prone to scratches and impact damage.
When Should You Get New Flooring?
When you think of renovation, not many people think about changing their Beverlywood flooring. Los Angeles flooring options can be complicated, and many people get intimidated by the choices available, so they never go through installing it.
Here are some reasons you should consider new flooring.
1. New Look
If you want to change up your home's look, you should consider new flooring. In Beverlywood, flooring is a cheaper alternative to buying a new property. Many people prefer getting new flooring to change up their home's look.
2. Maintenance
Many people get carpets for their warm and fluffy goodness, only to realize that they are difficult to maintain and are a breeding ground for bacteria. With time, your carpet accumulates dust that can trigger allergies.
You can always switch to a low-maintenance flooring option to replace your existing floor.
3. Wear
For flooring that has extensive wear, repairs may not be feasible. You should consider new flooring if your current one has worn out.
While it requires more investment, new flooring improves your home's look and is an investment you rarely need to make.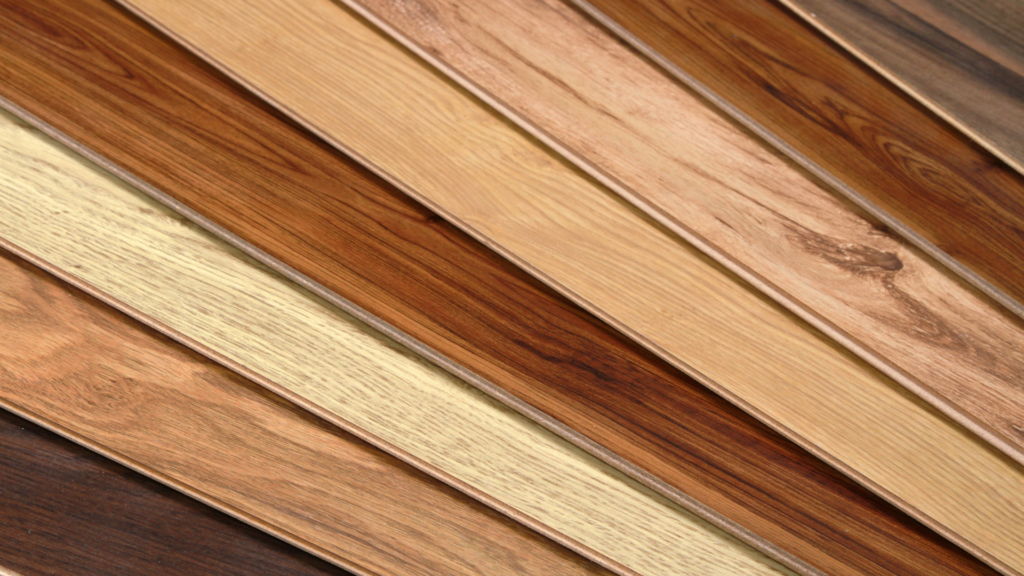 4. Increased Value
Property value is everything in Beverlywood. Flooring projects can help your property sell for more value on the market.
By installing modern flooring in your home, you can increase its curb appeal. New floors make an old house look new and can help it sell faster after you list it on the market.
Old, scratched, and damaged flooring often puts off sellers because restoring it requires investing time, effort, and money. Due to these reasons, buyers are willing to pay more for a house with new flooring because of the convenience it brings.
Need New Beverlywood Flooring?
Those of you who are looking for new flooring have come to the right place. At EcoStar Remodeling & Construction, we are experts who have the training, experience, and tools to ensure that your project goes smoothly.
We strive to deliver the results you are looking for and aim to set the bar for flooring jobs. As Beverlywood flooring experts, we can help you decide which flooring option is the best for your needs while also enhancing your home's design.
Give our team a call today to learn more about our Beverlywood flooring installation services. You can reach us by calling (818) 918-2210 or visit our contact us page to fill out the form for a free quote.
Is EcoStar Remodeling & Builders licensed and insured?
Yes, EcoStar is a licensed and insured contractor. Our license number is 1034806. We carry liability, disability, and worker's compensation insurance with total coverage of $5 million.
How long does it take to get an estimate?
Typically, we can get you an accurate estimate within 48 hours of your inquiry. However, some factors may speed up or slow the process, such as the time of year, contact method, and the number of details you provide.
How long does the estimate last?
The price attached to your estimate is typically good for 30 days. When the market is volatile, that time frame will change. We will inform you on how long your estimate is good for when we provide it.
Can I see the design of my project before construction?
Yes! In fact, we never start construction until you approve of the design. Our designers and project managers will speak to you about what you want in your home and develop 2D and 3D models for you to view before construction begins. These models can be changed if you request.
Does EcoStar Remodeling & Construction obtain permits?
Yes, we apply for all the permits your home improvement project requires well before construction.
Does EcoStar Remodeling & Construction offer warranties?
Yes! We are happy to offer a 2-year workmanship warranty. We also pass along any warranties manufacturers offer on their products, such as flooring, roofing, countertops, etc. Since we use so many different product manufacturers, ask us what types of warranties are available for your specific project.