Are you looking for the best Baldwin Hills painting contractor? EcoStar Remodeling & Construction has your back. We provide the best home painting services can paint things in a new perspective and liven up your home. You don't have to worry about quality because our expert painters will ensure you the best results.
About Baldwin Hills
Painting is an excellent way to maintain your home and increase its curb appeal. Baldwin Hills has beautiful parks and recreation centers. Residents of the region enjoy the beautiful views the region offers.
The region is known for the diversity it offers in terms of people and landscape. It is home to one of the most affluent African American communities in Los Angeles.
Why Hire a Baldwin Hills Painting Service?
It may seem straightforward to paint your home, but hiring professionals for a Baldwin Hills painting job is usually the best idea, regardless of interior painting or exterior painting.
Professional painters know the best techniques and have industry-grade tools that allow them to do the job flawlessly. They know what type of paint would suit your home the best, especially against weather conditions.
You also get their expert opinion about what color options and types would suit your home the best.
Why Not Hire a Budget Painter?
Painting isn't as straightforward a process as it seems. Painters generally charge according to their skills and experience.
A budget contractor may seem like an excellent choice; however, you will always feel like the work could have been better. Missing crucial steps can cause your paint to start peeling or cracking sooner than it should.
Expert painters also use paint efficiently, so you need fewer buckets of paint to cover the house compared to a budget painter. There will also be imperfections in the paint that takes away from your home's look.
How Important is Paint?
Paint is essential for maintaining your home's look and keeping it safe. A Baldwin Hills painting project can prevent expensive repair costs.
One of the important functions of paint is that it acts as a coating that protects your home. A good paint job prevents UV, temperature, and other elements from damaging your home's structure.
A fresh coat of paint can also increase your home's value when you're selling it. People are more drawn to a clean and well-maintained home while buying, so giving your home a new paint job before selling can help increase the number of potential buyers.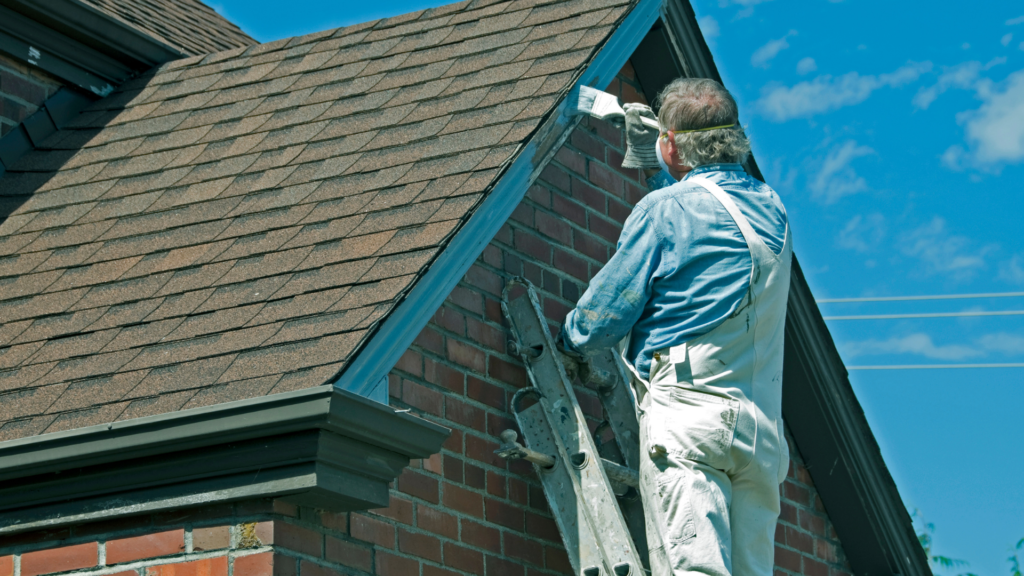 What Colors are the Best for Painting?
Color choice options are entirely up to your personal preferences during a Baldwin Hills painting project. Our team of experts will guide you about themes, but the final result will always be what you want it to be.
You can customize your home to your liking and color certain rooms to match a theme you want to set. With paint, you can make your house unique and feel homely.
While punchy colors may be what you are interested in, we would not recommend painting a house you want to sell in bright colors. A house with a different color scheme can turn many heads, but many people prefer living in a home with neutral colors.
How Often Should You Paint Your Home?
You should contact us to paint your home every five years. Doing so keeps your home looking good while also protecting it from structural damage.
Looking for a Baldwin Hills Painting Contractor? – Home Painting Services
At EcoStar Remodeling & Construction, we offer the best home painting services & have the experience and training to execute your project to perfection. We strive to go beyond your expectations and make your vision become a reality.
We are experts at Baldwin Hills painting projects and will ensure you get more than you pay for. Contact us today via phone or the form on our contact us page. We'll provide you with the free quote you deserve for your Baldwin Hills painting project.
Is EcoStar Remodeling & Builders licensed and insured?
Yes, EcoStar is a licensed and insured contractor. Our license number is 1034806. We carry liability, disability, and worker's compensation insurance with total coverage of $5 million.
How long does it take to get an estimate?
Typically, we can get you an accurate estimate within 48 hours of your inquiry. However, some factors may speed up or slow the process, such as the time of year, contact method, and the number of details you provide.
How long does the estimate last?
The price attached to your estimate is typically good for 30 days. When the market is volatile, that time frame will change. We will inform you on how long your estimate is good for when we provide it.
Can I see the design of my project before construction?
Yes! In fact, we never start construction until you approve of the design. Our designers and project managers will speak to you about what you want in your home and develop 2D and 3D models for you to view before construction begins. These models can be changed if you request.
Does EcoStar Remodeling & Construction obtain permits?
Yes, we apply for all the permits your home improvement project requires well before construction.
Does EcoStar Remodeling & Construction offer warranties?
Yes! We are happy to offer a 2-year workmanship warranty. We also pass along any warranties manufacturers offer on their products, such as flooring, roofing, countertops, etc. Since we use so many different product manufacturers, ask us what types of warranties are available for your specific project.