Change Your Lifestyle-Compton Remodeling Services
Have you been planning a Compton remodeling project and are not sure where to start? Our team of professionals remodeling contractors can guide you! We can manage all your home remodeling projects, from kitchen remodeling to bathroom remodeling and room additions. Let us help you turn your lifestyle around for the better. 
Compton Remodeling Services
Two of the most demanded Compton remodeling services include kitchen and bathroom remodeling. The two remodeling projects are famous because they are relatively time-efficient and pocket-friendly. Remodeling projects can help increase your property's value by a margin, from minor changes to a complete makeover.
Here's what your Compton remodeling services project includes:
Planning the layout and setting a budget
Removing the elements and fixtures
Demolishing the room
Repairing or reinstalling the utility lines
Installing or repairing the drywalls
Painting the walls
Installing new lighting fixtures and other elements
Evaluating and examining the changes
Finishing touches and walkthrough
Your Time is Valuable
We value our customer's time and money, which is why we will shop for all the materials. Our team has a vast knowledge of durable and pocket-friendly materials and where to find them. Our team of professionals remodeling contractors has access to all the latest tools and equipment for a Compton remodeling project.
We will meticulously work on the project; however, the work will most likely complete within the allotted budget and estimated time. In case of damage or a mishap, our team will cover all the costs associated with the accident. Our remodeling company is fully insured, so you don't have to worry about any unforeseen costs associated with it.
Enjoy all the Benefits
A small bathroom remodeling process can enable you to enjoy a whopping 70% return on your investments, and with a minor kitchen remodel, the number goes higher than 80%. You will also get a chance to redesign the rooms according to your style preferences.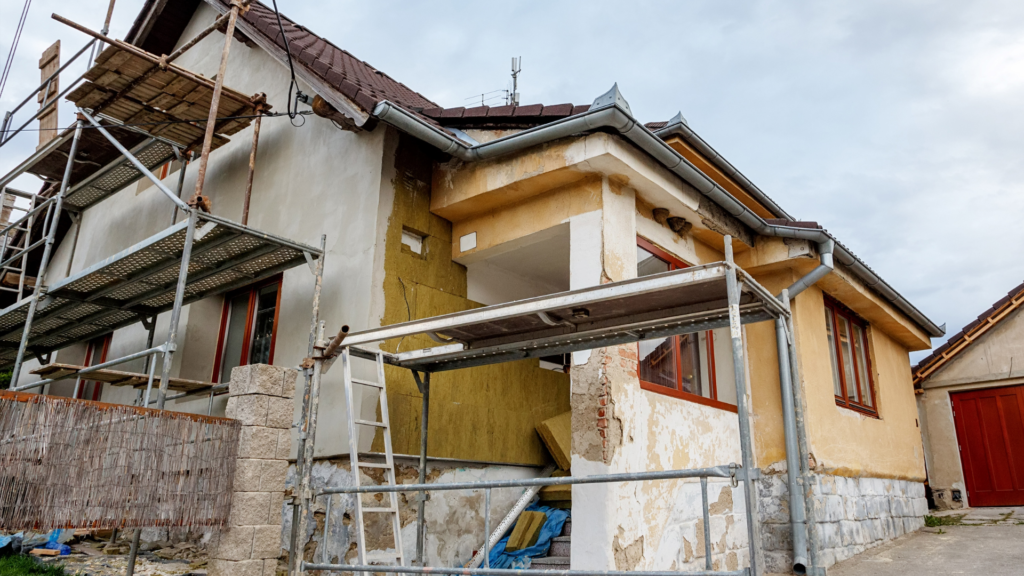 A complete home remodeling process can cost a lot of money and time. For this reason, starting with a bathroom or kitchen remodeling service is the best way to go. Moreover, you can buy the most long-lasting and reliable materials for your home with our Compton remodeling services. This would mean less money spent on maintenance or repairs in the future.
Why Choose Us?
Professionals remodeling contractors at EcoStar Remodeling & Construction will treat your home as their own. They will take each step with caution and brief you throughout the process. Your preferences and opinion matter to us, which is why we would love your involvement in the process. With our services, you can rest assured that we will take care of everything down to the tee.
Let Us Help You!
If you're on the lookout for Compton remodeling services, give us a call now! Our experts are also experienced in window and driveway installation and interior and exterior painting. We also provide free estimates to all our clients in Compton and its nearby cities. So, don't miss this chance and give us a call now!
Is EcoStar Remodeling & Builders licensed and insured?
Yes, EcoStar is a licensed and insured contractor. Our license number is 1034806. We carry liability, disability, and worker's compensation insurance with total coverage of $5 million.
How long does it take to get an estimate?
Typically, we can get you an accurate estimate within 48 hours of your inquiry. However, some factors may speed up or slow the process, such as the time of year, contact method, and the number of details you provide.
How long does the estimate last?
The price attached to your estimate is typically good for 30 days. When the market is volatile, that time frame will change. We will inform you on how long your estimate is good for when we provide it.
Can I see the design of my project before construction?
Yes! In fact, we never start construction until you approve of the design. Our designers and project managers will speak to you about what you want in your home and develop 2D and 3D models for you to view before construction begins. These models can be changed if you request.
Does EcoStar Remodeling & Construction obtain permits?
Yes, we apply for all the permits your home improvement project requires well before construction.
Does EcoStar Remodeling & Construction offer warranties?
Yes! We are happy to offer a 2-year workmanship warranty. We also pass along any warranties manufacturers offer on their products, such as flooring, roofing, countertops, etc. Since we use so many different product manufacturers, ask us what types of warranties are available for your specific project.