At EcoStar Remodeling & Construction, our teams of remodeling contractors often come across homeowners who didn't have an inkling of what was going on under their bathroom tiles or behind their plumbing fixtures. For such homeowners, bathroom remodeling is a necessity more than a choice. It's a procedure that helps them save big bucks and avoid costly remodeling services in the future.
However, with the bit of experience they have in scheduling home remodeling services, they often miss the signs that suggest they need to book bathroom remodeling services ASAP! For this reason, we've compiled a list of signs that they can evaluate before deciding on a service to book.
Signs You're in Urgent Need of Bathroom Remodeling
Let's dive right into the signs that suggest you should schedule bathroom renovation or remodeling services right away:
1. Several Minor Problems Arise Simultaneously
Bathrooms are one of the most commonly used rooms in any house or office, which is why all of its elements must be working as efficiently as they should. The most common issue in bathrooms that need immediate remodeling is that more minor, relatively insignificant problems arise either simultaneously or frequently.
These issues can involve loose or fault towel racks or accessories, fixtures, and toilets. If you see any of these signs and have been paying large yearly sums to get them repaired, it's most likely time to consider bathroom remodeling instead.
2. Changing Family Dynamics
Whether someone moved in or out of your home or those living there are getting older, you should remodel the bathroom to adapt to the changing family dynamics. You can easily add more storage space to the bathroom or remove or modify the bathtub to enhance its functionality for everyone using it through the remodeling process.
If your parents or in-laws have moved in with you or you have a new baby in the family, your bathroom will require a little bit of tweaking to meet the needs of the additional family members living with you. Remodeling contractors can help homeowners find a budget and time-friendly solution for their requirements.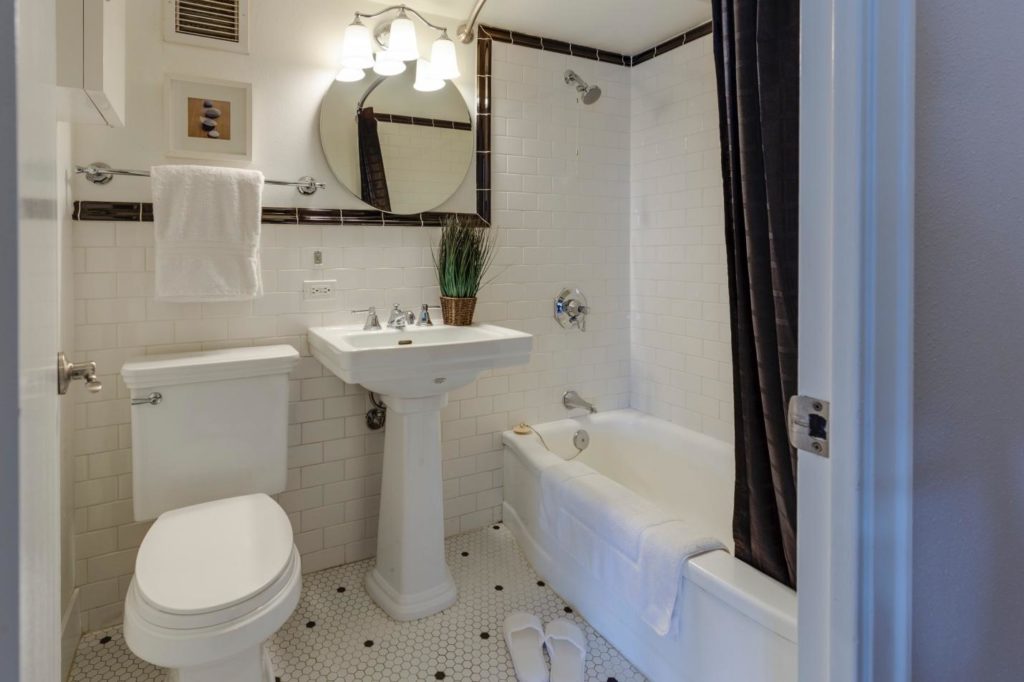 3. Your Bathroom is Outdated and Old
Of course, if you moved into a home with outdated bathroom décor, you'll need to book remodeling services so you don't feel like you're traveling back in time every time you step into it. While there's no problem with retro bathroom designs, they can hurt your property's value and appeal.
Even if you're not planning to sell the house, you don't have to compromise on your style and taste with outdated and mismatched accessories and overly vibrant tiles. Call trusted and reliable remodeling contractors who can help you modernize the room.
4. Significant, Unsightly Damages
Suppose your bathroom has become hazardous to utilize, and the water & mold damage is affecting your family's health. In that case, you should call remodeling contractors right away and speak to them about the remodeling process without skipping a beat. Visible signs of damage should be considered a wake-up call for homeowners to give their bathrooms the attention they need.
If you see several missing tiles, mold growth, stain marks, water damage, or chipped/peeling paint, it's time to consider remodeling your bathroom seriously.
Need Help?
If you need help with bathroom remodeling and are looking for reliable and experienced remodeling contractors in Los Angeles or its nearby cities in California, our team can help you. With vast experience, training in the latest technologies and methods, and a proven track record of customer satisfaction, we will be the perfect partners to consider for this job! Give us a call on (818) 918-2210 now and book our home remodeling services.