Bathrooms are one of the most frequently used spaces of a home, and a large portion of your time is spent in this space. Therefore, your bathroom needs to be welcoming and relaxing for you and your guests. Still not convinced? Here are four compelling reasons to remodel your bathroom:
4 Reasons to Remodel Your Bathroom
To Increase the Property Value of Your Home
Depending on the number of occupants residing in your home, your property may have to endure anywhere from light to severe wear and tear as time progresses. As the most utilized room in the house, your bathroom will be one of your home's most prominently affected areas. This is something that real estate agents are wide aware of.
The condition of the bathrooms in your property is one of the most critical factors people consider when appraising a home. A well-maintained bathroom will positively contribute to the value of your home. Keeping this in mind, if selling your home and relocating in the near future is in plans property, remodeling your bathroom is a good way to boost its resale value.
For Safety Reasons
As discussed above, your bathrooms will be among the spaces that are most affected by the wear and tear your property undergoes as it ages. As such, some of the worn-out physical elements, especially the tiles of your bathroom, may pose safety risks to anyone using the space. For instance, eroded grouting of the tiles may result in an excessively slippery bathroom floor.
Additionally, any water leaks, regardless of how minor they may be, can add to the slipperiness of the bathroom floor and lead to moisture buildup, which in turn can promote mold growth in your bathroom. If you find that any of these indications hold true in the case of your bathroom, you should consider renovating it.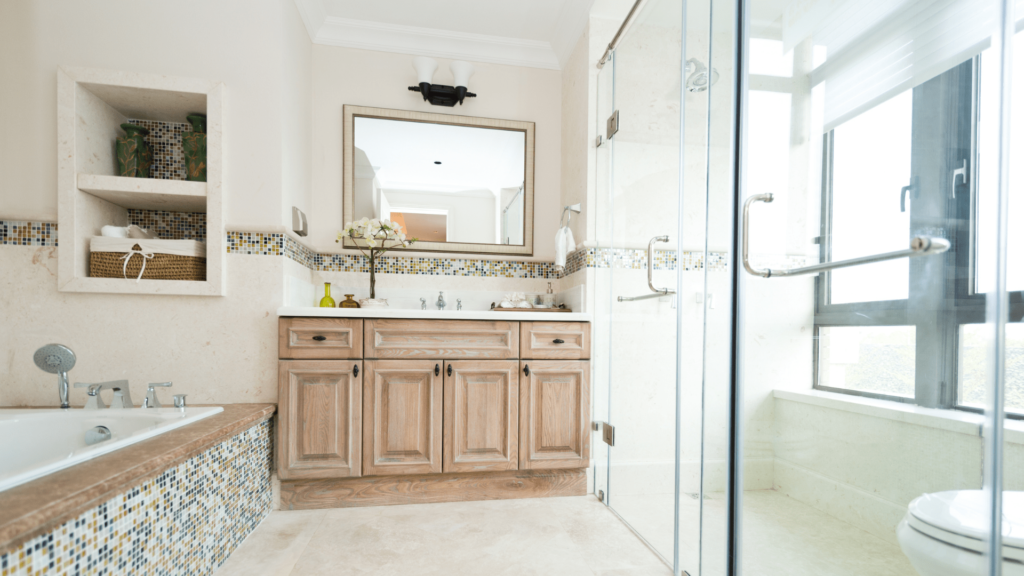 Conserve Water
If the bathroom in your home was built five years ago or even before that, it is very likely that it isn't built for efficient water usage. While the showerheads, toilets, and faucets installed in your bathroom may not look aged, good looks were all they were designed for and not for conserving water.
The toilet and shower account for over half of all daily water usage in an average American home. To cut down the water waste in bathrooms, a wide selection of water-saving toilets, showerheads, and faucets have been introduced to the market in recent years. This helps reduce household operating costs as well as save a valuable natural resource.
A Need for More Space
The longer you live in your home, the more you'll find yourself to be short on space. This is mainly due to the fact that over the years, families tend to grow with there being new additions to the family in the form of a newborn child or moving your parents in with you so that you can take better care of them.
Naturally, this change of lifestyle will come with more hygiene and cosmetic as well as wardrobe items. This means that you will need more living space in your home and an additional bathroom to accommodate everyone's needs.
There are two ways to get around this problem, first is to construct a new bathroom in your home, which can be a bit on the pricey side. The second option would be to remodel your existing bathroom(s) to make it suitable for being used more frequently and storing the necessities of more people. For instance, you could add closet space in your bathroom, replace old faucets and showerheads with newer ones that are more durable, and also use water more efficiently.
Need Help?
EcoStar Remodeling & Construction is a professional remodeling company offering you the finest remodeling and construction services in Los Angeles and nearby areas. Our work is backed by years of experience and unmatched quality. To get your bathroom remodeling started or to request a free quote, call us now at (818) 918-2210.