Creating a landscape design that increases your property's curb appeal and value doesn't necessarily mean burning a hole in your pocket. There are many time and cost-efficient options you can consider before scheduling landscaping services. However, it's also a great idea to discuss the garden design strategy with an experienced professional.
Pro Tips to Creating a Splendid Landscape Design
Whether you're thinking of designing a front lawn or want to create a functional landscape design in the backyard for your outdoor parties, we've got you covered. The following landscaping tricks and tips will be beneficial, especially if you're a new homeowner:
1. Plants and Trees: The Basics
Of course, adding trees and plants is an important aspect of a home landscape design, but which ones should you consider adding? When selecting plants and trees, it's always best to stick to the ones known to thrive in the weather conditions of your area. Investing in rare trees and plants can drastically increase your property's value.
Additionally, it would help if you also chose plants with contrasting flowers to add more of an aesthetic appeal to your garden. It's also good to plan for the future and plant trees in areas spacious enough for their expected growth.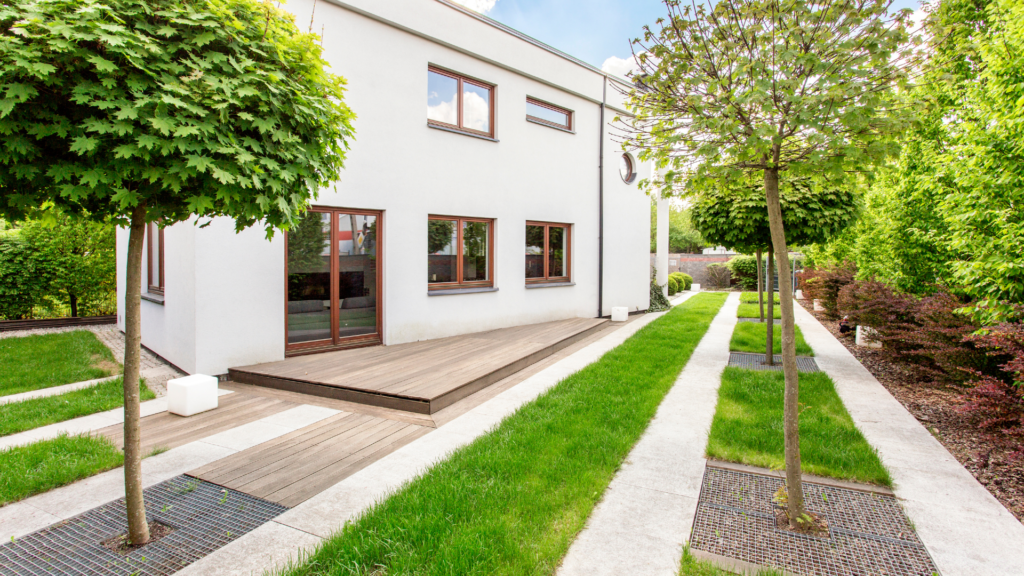 2. Add Interactive Elements
When choosing a garden design, you can also go for small-scale and pocket-friendly interactive elements. This can include a kitchen area for outdoor barbecue parties, a fountain, or even a sports course. Adding these interactive elements to your garden will keep your family and guests always entertained.
3. Pathways and Lighting
Adding a walkway or pathway to your garden is beneficial for two reasons; it will help prevent people from stumbling across the garden and damaging the grass, and it will connect your home to your garden. You can use any material for the pathway, including crushed stone, natural flagstone, concrete, or pavers. The rule of the thumb is to match the materials used in the house's exterior, so it all connects.
Adding sufficient lighting to your garden will also keep your garden laminated during the evening. Adding them to your pathways or points of interest will also increase the garden's value. It is essential to strategically place light fixtures to highlight prominent features of the garden.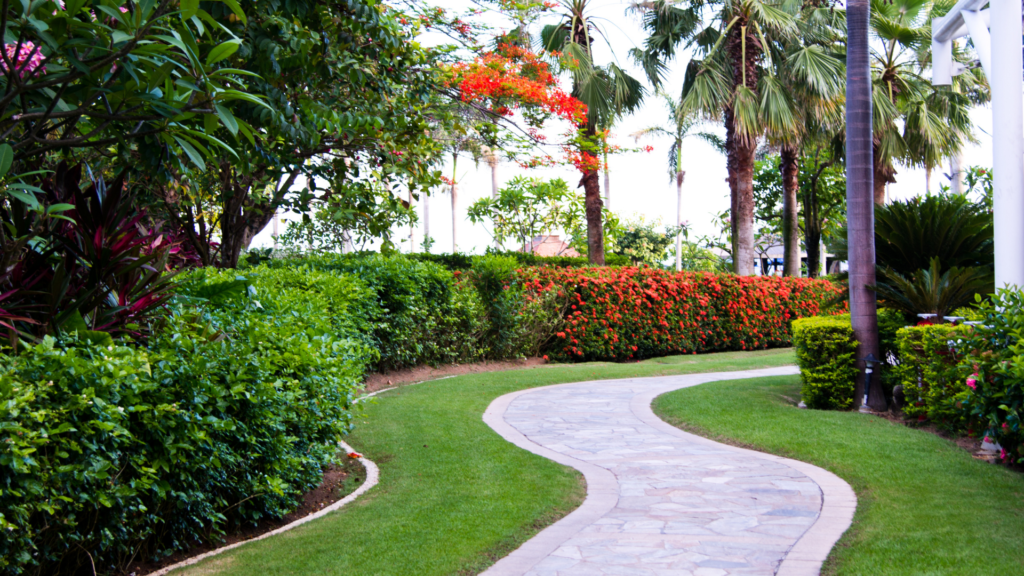 4. Include Elements That Stand Out
If you have a monotonous garden design, one large decorative item or even a huge rock will make it stand out. You can also consider adding a berm, a natural-looking water feature, and a seating area. It is a good idea to create a garden design that matches your property's overall aesthetic. For example, if you have a traditional house, it's best to go for a traditional, rustic landscape design.
Additionally, you can also add visual boundaries or curved designs to your home garden to make it pop! Take inspiration from the landscape that surrounds your property and build a design based on it. This will keep your garden in harmony with all the other elements all year round.
Looking for Landscapers in LA?
At EcoStar Remodeling & Construction, we have teams of highly qualified and certified professionals who can help create a stunning landscape design. So if you're on the lookout for reliable and trustworthy landscapers in LA, contact us now at (800) 764-7130. We can also give you a free estimate on all our services, including commercial and home remodeling. So what are you waiting for? Connect with us and enjoy the most efficient and reliable services in town.